Xerox Global Document Services
Digital transformation is crucial to ensure an efficient work environment. Let us help you optimize how you work with Managed Print Services. We can build a digital roadmap for your document-centric processes with Capture and Content Services and manage employee and marketing communications materials or campaigns thanks to Customer Engagement Services. We'll establish a comprehensive view of your business processes and help automate routine tasks so you can maintain business continuity at all times.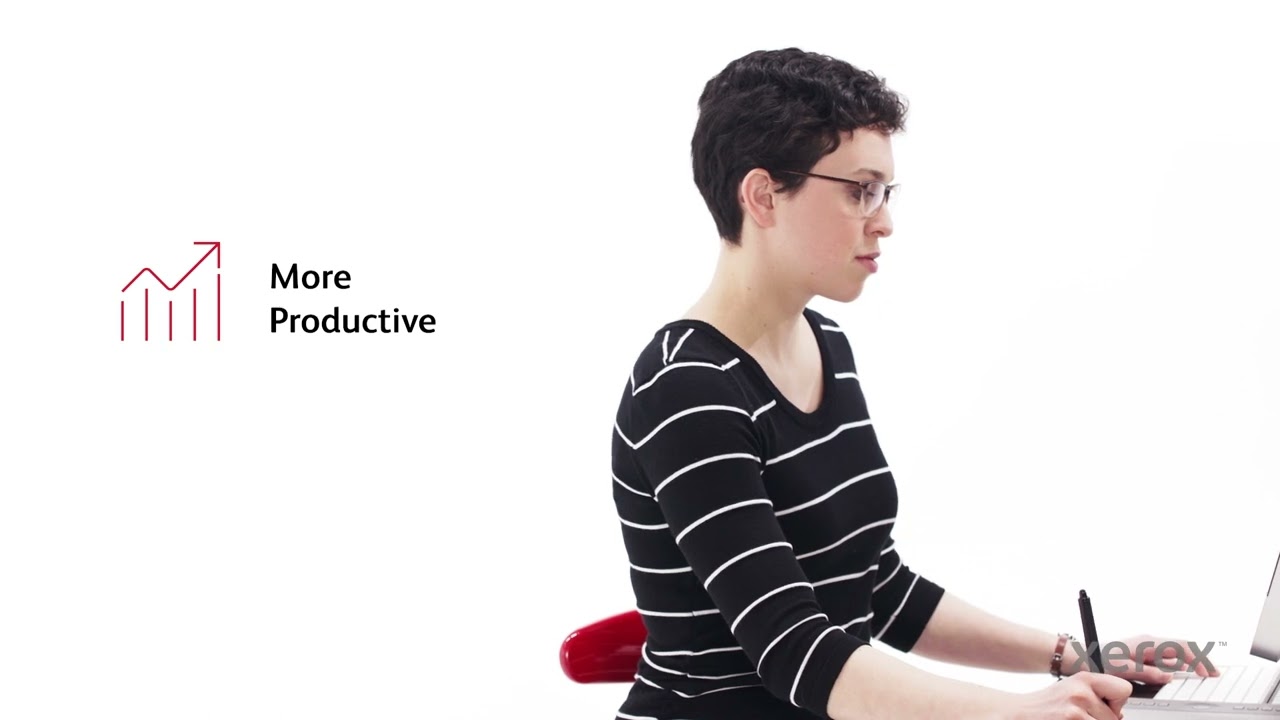 Optimize Print and Workplace
Let us help you design and manage a flexible work environment. Powered by advanced technologies and software, we go beyond Managed Print Services to provide comprehensive security, data-driven insights, a scalable cloud infrastructure, and automated workflows.
We provide a set of core Managed Print Services (MPS) capabilities, including workplace assessments and print management, as well as digital transformation capabilities.
Xerox named a leader in Quocirca's MPS 2021 Landscape Report
We continue to lead a competitive market when it comes to delivering value and innovation to clients through our Managed Print Services.
Manage Data and Information Capture More Effectively
Capture information from multiple sources. Extract, categorize and automate data/documents routing to feed core business systems and processes. Reduce risks of errors due to manual tasks, save time, and provide secure access to information anytime, anywhere.
Automatically Capture and Validate Information

Redefine the way you handle physical and electronic data capture with our Capture and Content Services. Leveraging powerful AI and machine learning, you can automatically capture and validate information from digital or physical documents.

Accelerate and Automate Invoicing and Payments

Xerox® Accounts Payable Services is a package of capabilities tailor-made to suit companies of any size. Our service is much more than an invoice scanning solution. We streamline workflows and integrate paper and digital documents to provide a unique accounts payable process.

Make Mailroom Processes Easier and Faster

Automate and accelerate traditionally manual mailroom processes with our Digital Mailroom Service. Intelligent capture and data processing provides lower costs and better access to critical business information.
Create, Personalize and Communicate
Our integrated platform helps manage printed and digital materials and communication campaigns. Design and personalize multichannel campaigns using our online collaboration program. Monitor your marketing campaign performance and optimize for better results using analytics.
Cover Your Urgent Print Needs
Our Digital Hub and Cloud Print Services provides organizations a fast, cost-controlled way to design, produce, and deliver on-demand digital and printed marketing materials.
Communicate One-to-One More Effectively
Deliver relevant, personalized one-to-one content in your customer's preferred channels with Campaigns on Demand.
Customer Success Stories
See how we enable digital transformation and help businesses save time and money.
Services and Solutions, Designed for Your Industry Needs