Xerox® Workplace Print Management Solutions
Our comprehensive print management solution helps connect your team's technology seamlessly—while providing the security, access control and usage tracking that organizations need.
No matter where your team is working, they need an easy and convenient way to connect and access your company's printer and services. Whether they're scanning with an MFP app or printing from an office-based desktop computer, laptop, Chromebook or a mobile device on the go, Xerox® Workplace Solutions connects them to your multifunction printer effortlessly. All the while, you maintain control of user access, with complete visibility of document usage and content across your fleet.
Xerox Workplace Solutions offers the choice of two hosting options. Xerox® Workplace Suite provides on-site server-based print management and mobile access to your fleet of printers. It is ideal for companies that need printer security, monitoring and control but want to keep their data within their network. Workplace Suite offers flexible licensing options, so you license only those features your business requires and have the ability to scale them as you grow.
Xerox® Workplace Cloud, hosted in Microsoft Azure, provides the additional benefit of a wider range of mobile workflows, making it easier to print from any device from any network. It is a great choice for hybrid work environments, providing advanced reporting and user analytics for printing in the office, in the home or on the go.
The cloud is ideal for organizations that want to reduce local network infrastructure or manage printers across multiple locations and networks. It is easy to set up and use, and because it is hosted in the cloud, all updates and patches are managed by Xerox. This frees up your IT resources while maintaining the maximum-security aspects you would expect.
You can manage either Xerox Workplace Solutions yourself, or have Xerox take care of everything.
Authentication and Access Control
Authentication and Access Control
Use any one of our flexible authentication methods to conveniently and securely access your printer services or release your print jobs. Have peace of mind knowing that only authorized users can safely access sensitive data or services and apps that you define.

Single sign-on (SSO) capability to any SSO enabled app on your printer. Conveniently authenticate at the printer once with your card badge or mobile device and then securely access all your MFP SSO enabled apps without having to perform any additional, time consuming log-in steps.
Content Security and Print Rules
Content Security and Print Rules
Our content security workflow option1 safeguards against intellectual property loss by monitoring the documents being printed, copied or scanned across your entire fleet for specific text (e.g., "Confidential" or "Internal Use Only"). Content owners or administrators are notified when user-defined words or phrases are detected within jobs.

Print rules help take back control of your printers to reduce print volume and reduce costs by incorporating print rules to restrict access to features and devices.
1 Requires Xerox® Workplace Suite with on-premises installation
Mobile Printing Made Easy. Anywhere, Any Device.
Mobile Printing Made Easy. Anywhere, Any Device.
Make printing from any device and any remote location, flexible and easy. Print jobs from:
Windows or Mac OS devices with the cloud desktop client.

Google Chromebooks™ with the chrome extension

iOS and Android with the Workplace Mobile App.
With a direct print or pull print workflow, send jobs to a single queue for secure release and retrieve when ready.
Reporting and Analytics
Our reporting and analytics tools help give better line of sight across the fleet and uncover workflow inefficiencies or cost saving opportunities.

Workplace Cloud Home Worker Print Tracker gives visibility of jobs sent in the home as well as the office to give the complete view.

Set pre-defined print and scan costs and track usage to generate cost reports. Use project codes to charge back usage by departments or even specific projects.
Workplace Solutions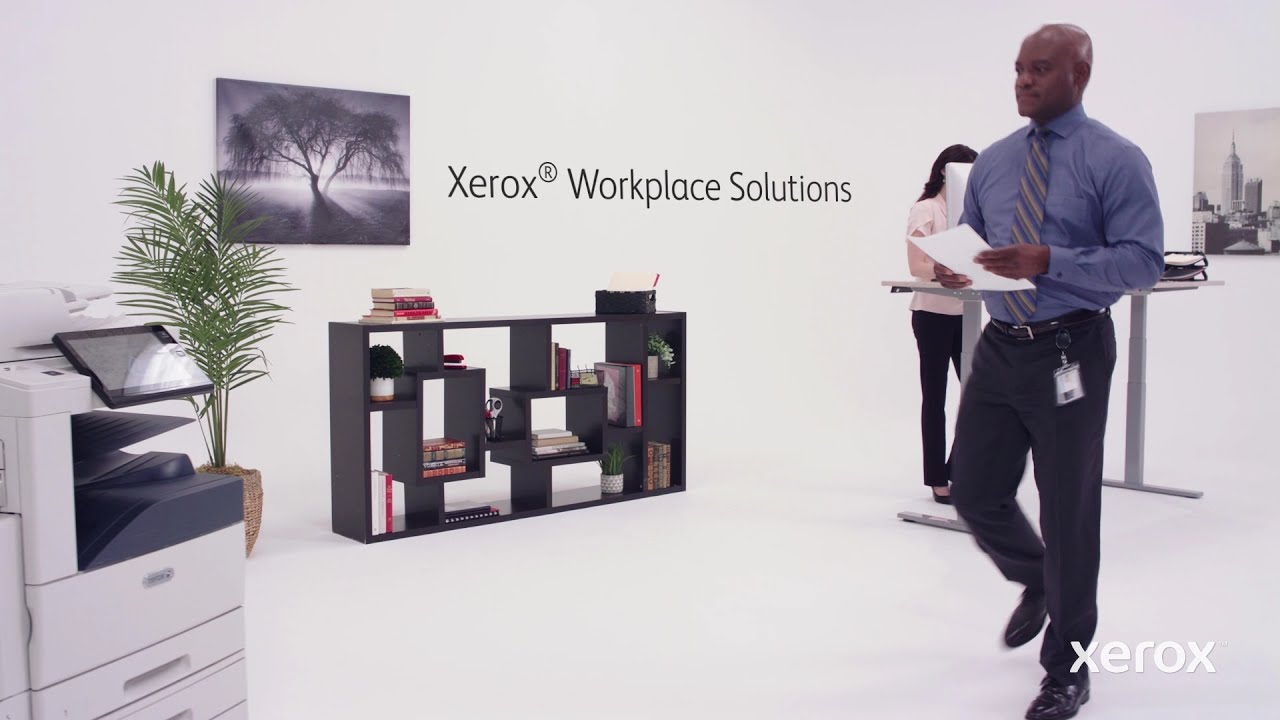 One Solution, Two Hosting Options
Xerox Workplace Solutions offer two hosting options: a server-based, on-premises option or a cloud-based option.
Your Server, On Your Site
Xerox® Workplace Suite is the ideal choice for those who need productivity for mobile devices and workers, but have additional requirements for data control.

Xerox Workplace Suite provides on-premises, server-based print management and mobile access for your printer fleet. It offers the benchmark security, convenience and usage insights you need to unleash productivity and reduce costs.
Simple Setup, Cloud Administration
Our easy-to-use, IT-friendly Xerox® Workplace Cloud frees you from security risks. It offers convenience, usage insights and dashboard-based monitoring and control of your entire printer fleet.

Xerox Workplace Cloud is the ideal choice for organizations with limited access to IT support, and companies with more than one network or that are looking to reduce their infrastructure.

Manage Xerox Workplace Solutions yourself or have us take care of everything. Either way, you'll have total control and the freedom to focus on your core business.