How Xerox Helps Rocky Mountain Public Media Stay on the Air During the Pandemic
August 17, 2020
When the pandemic broke out earlier this year, the staff at Rocky Mountain Public Media faced a particularly tough challenge: Colorado's 64-year-old public TV and radio broadcaster was putting the finishing touches on a new, $34 million headquarters building in Denver, intended to house 350 employees.
The question facing the broadcaster now: how to adapt what it had built to this new world of remote and flexible work? Xerox is helping Rocky Mountain pivot.
The partnership began nearly six years ago when Xerox IT Services outfitted Rocky Mountain Public Media with secure Dell laptops and desktop computers — equipped with preinstalled software and backed by Xerox IT Services' 24/7 IT support — for its employees. As the relationship grew, Xerox began providing more services and support to the broadcaster. "We've grown from supplying their hardware into managed services," says Chad Michels, account executive at Xerox's Lewan Technology subsidiary in Colorado, pointing to Xerox's Intelligent Workplace Services.
That led to last June's bigger task: to help Rocky Mountain as it embarked on a process of bringing its disparate broadcasting and media production teams spread across two sites, under one roof.
The Buell Public Media Center resulted. More than just a chance to reduce real estate costs, the 93,000-square-foot, state-of-the-art center was designed to be an innovation lab for the future of public media, housing multimedia studios, a flexible theater and a community gathering space, and coworking spaces for journalists from other outlets, including the Associated Press, The Colorado Sun, The Colorado Independent, and Chalkbeat.
Xerox helped Rocky Mountain design systems for the three-story building from the ground up. "Working with the Xerox Lewan team was exceptional," says Joey Kloss, Rocky Mountain Public Media's chief of IT senior systems engineer. "They listened to how we as a media company operate, and tailored the networks for efficiency, security and accessibility. The personalities are highly professional, accommodating and responsive to all our needs. The Xerox Lewan project management and design teams were lockstep during all phases of our project."
The Buell Center was nearing completion when COVID-19 hit this spring, disrupting plans and forcing the Xerox–Rocky Mountain team to address crucial operational resilience questions. The goal, of course, was to keep the broadcaster operating smoothly, even with employees scattered, and producing fresh material across a number of TV, radio and digital channels.
Xerox made sure Rocky Mountain Public Media had all the computer server space, multimedia storage, reliable wireless and wired networking to support its remote and on-site workers, as well as give virtual video tours of its new space to investors.
"At the time COVID-19 hit, we helped them with the transition of working in the office to working remote for all of their users," says Michels. "We had a flood of help desk tickets in the process of helping everyone get up and working."
Xerox IT Services also set up a centralized wireless networking and media storage system, which enabled Rocky Mountain's team to continue to create and broadcast hours of TV and radio content every day – across the Rocky Mountain PBS TV station and radio outlets KUVO (jazz) and The Drop (hip-hop).
"We moved forward without any hitches," says Michels.
The Buell Center celebrated its official opening at the end of July 2020. For now, a limited number of staff members will be working on-site, as the broadcaster, like many businesses, adapts to hybrid and flexible work style.
For Michels, helping Rocky Mountain Public Media finish its headquarters on time and making sure employees could still upload media, even amid significant business disruption, is more than just a job. He feels his family directly benefits from the organization and the work Xerox does to support it.
"My kids watch Curious George on Rocky Mountain PBS every morning," he says proudly.
See More Customer Success Stories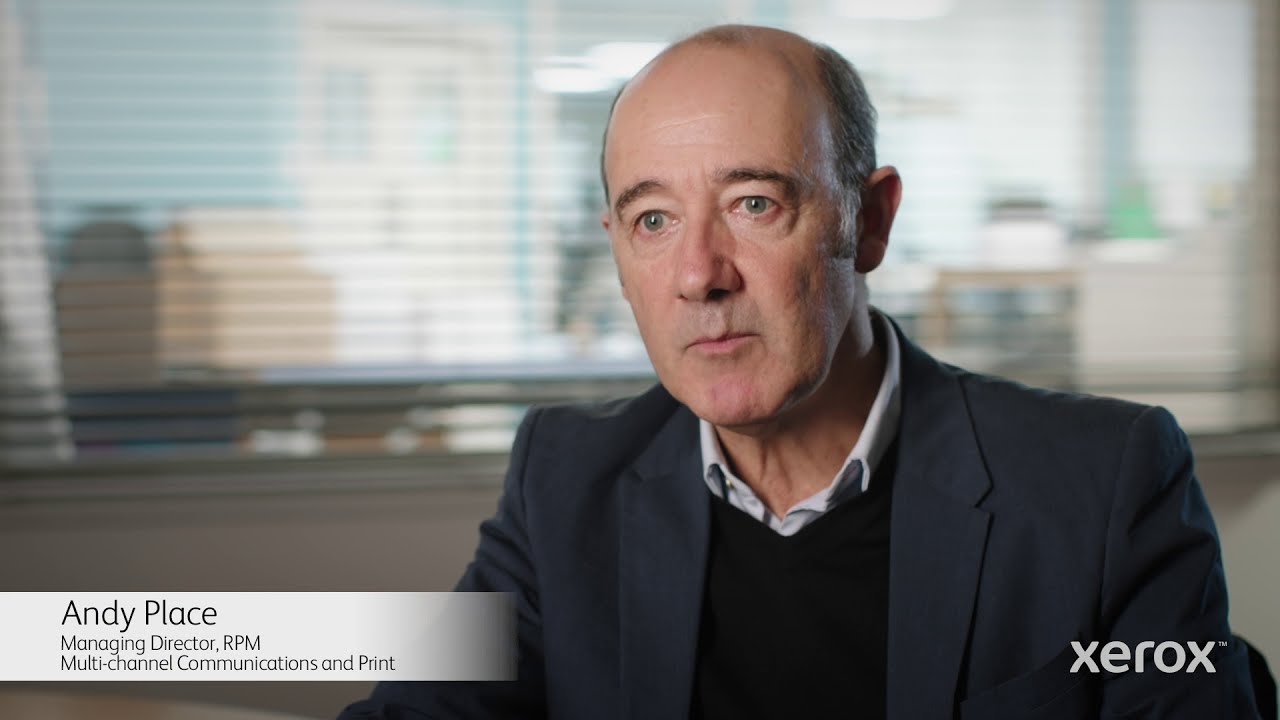 Xerox® Managed Print Services
Productive employees, efficient workplaces, and secure data, documents, and devices.
How Xerox® DocuShare® Helped a 99-Year-Old Furniture Maker Digitize 500,000 Documents

Change is hard when you've been around as long as Fairfield Chair. But the company knew it needed to transform its workplace processes to stay on top in the digital age.

How Xerox® and a School District Teamed Up to Promote Remote Learning

A longtime Xerox customer, the Lincoln, Nebraska, Public Schools system leveraged print services and related software to make the shift to remote learning during the COVID-19 pandemic.