The Bold Benefits of Color
Color isn't just for special occasions when you want to impress or add a little emphasis. Color makes an enormous impact in everyday use – from marketing and advertising materials to dazzling your boss with engaging presentations and getting that proposal approved. Here's why you should use it more liberally in your everyday communications.
Capturing the imagination
Research proves the power of color in capturing the attention of an audience. Upon immediate exposure to materials that represent you or your brand, viewers may accept or reject based on the presence of color. In fact, color makes an impression that is 39% more memorable, sells 80% more and improves brand recognition by up to a whopping 80%*.
Challenge the color-is-costly mindset
The "color as too costly" mindset is as antiquated as the very first print technology. When it comes to performance, today's color printing with printers like the Xerox® VersaLink® C405 built on ConnectKey® Technology  and are comparable to mono printing in speed, advanced functionality and user friendliness, not to mention in networking and manageability.
Xerox® ConnectKey® Technology makes using color and saving money compatible with simple controls that can restrict usage and regulate color printing.
Now that you know color is both engaging and affordable, you can focus on how to use it wisely. Implement the use of a style guide that establishes rules for what colors to apply to your materials, and understand the impact certain colors have on the psychology of your audience. Use color strategically, not just on a whim; highlight calls-to-action and response buttons, key information and phone numbers – all are proven to up a business's response rate. 
If you've ever painted a room one color only to paint it over in another, you know that too much of a good thing always so good. Take the time to learn about the emotional messaging around color to make sure your brand colors and collateral reflect you or your business's personality and place in the world.
For example, we all know red attracts attention. Did you also know it actually increases heart rate? You may love the color but if your yoga studio flyer features it you may be doing downward dog all by yourself. 
Color is only as effective as your printer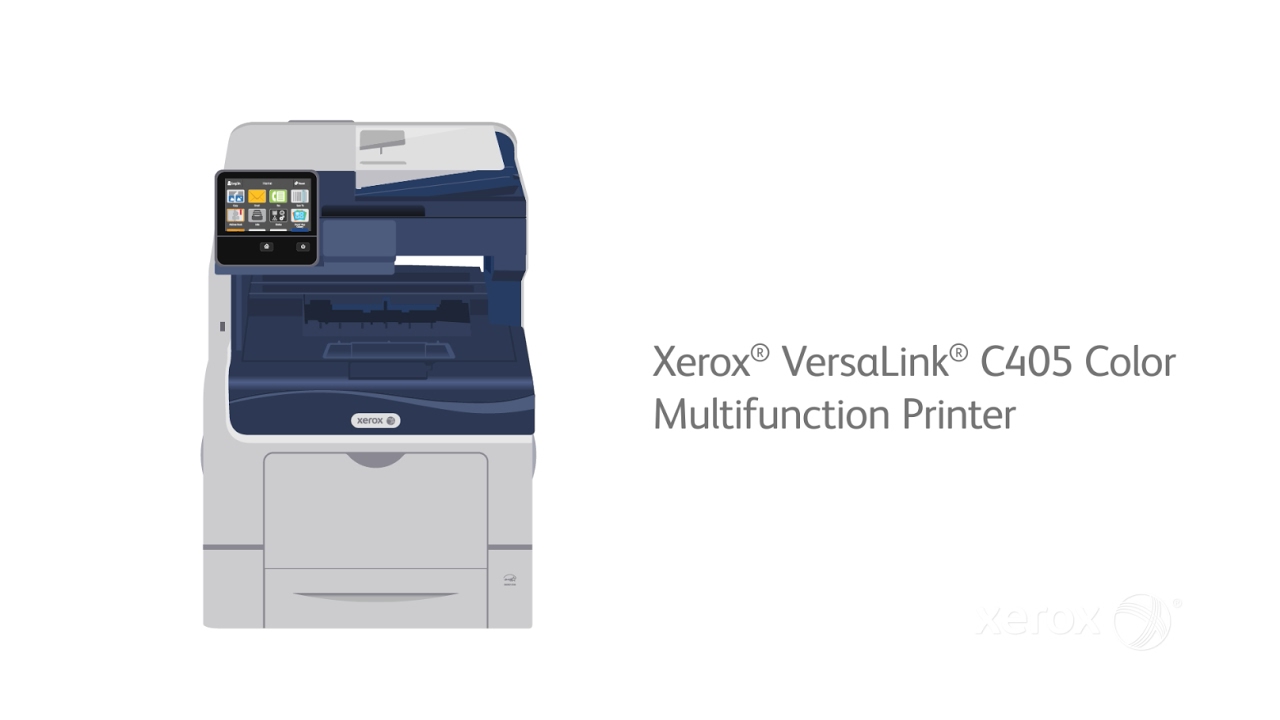 The whole reason you're using color is to leave an impression with your audience and, in turn, to sell (studies say that color can actually help you sell 80 percent more*). Make sure all your creative work pays off by using a high-quality color printer to match the high-quality output you need.
Count on the Xerox® VersaLink® C405 Color Multifunction Printer for your color needs in today's modern workspace:
Xerox® ConnectKey® Technology-enabled smart Workplace Assistant

Revolutionary productivity from the new benchmark in multifunction printers

The versatile workplace assistant for every office no matter the size
Contact your reseller for a free consultation on how color can help you and your business today.
---
* Sources: Loyola College, Maryland, USA; Case & Company Management Consultants; Bureau of Advertising, Color in Newspaper Advertising; Maritz Motivation, Inc. Southern Illinois
Download apps to your printer/MFP to print from/scan to cloud-based repositories, or translate and print, or more.
Meet the VersaLink® Family of Business Printers
ConnectKey-enabled, plug-n-play, mobile-friendly, business printers and multifunction printers for small workgroups.
Related Articles
Three tips to make printing more secure

Keep data confidential when printing, scanning and sharing. Here are 3 tips for secure printing on your Xerox printer.

Troubleshooting Printer Problems

Get the most out of your Xerox printer or multifunction printer (MFP) with these simple solutions to common printer problems. Find tutorials and DIY fixes to improve print quality and more.

The risks with bargain-brand toner

Have you considered the risks of buying toner from a non-branded supplier?

Five signs that it's time to replace your printer

When do you need a new printer? Here are five signs that it's time to replace your printer.

How to free up your time to make a more efficient workday

We've pulled together some of the best tips we've learned from various small business owners through the years.

How to Check Your Printer Toner Level – 5 Easy Ways

Running out of toner slows down productivity for the whole office. Here are 5 simple methods to check the toner level on your Xerox printer.