Now & Next: Xerox Premier Partner Forum 2022
October 4 & 5, 2022 London, UK
Fusing community, creativity and possibility.
Join our elite global print community live in London for an event unlike any other. Seize this unique opportunity to close the gap between the present and future and be a part of an industry-wide movement to advance print.
What to expect at this year's event:
Exclusive market updates and top insights from industry frontrunners

New high-value applications that are redefining print

Emerging Industry Trends in print innovation, including carbon neutrality, automation, Beyond CMYK, the Metaverse and so much more

Peer-to-peer networking and knowledge sharing

A live Q&A panel with industry experts and print service provider
And remember, it's your time to shine. Make sure you submit your work to Xerox Best of the Best Awards.
If you would like to bring an additional attendee or stay an extra night, please see the additional charges for the Premier Partner Forum. View Premier Partner Forum 2022 charges.
Get an exclusive glimpse of the Xerox Innovation Centre in Uxbridge and start looking forward with a sneak peek of the excitement right here.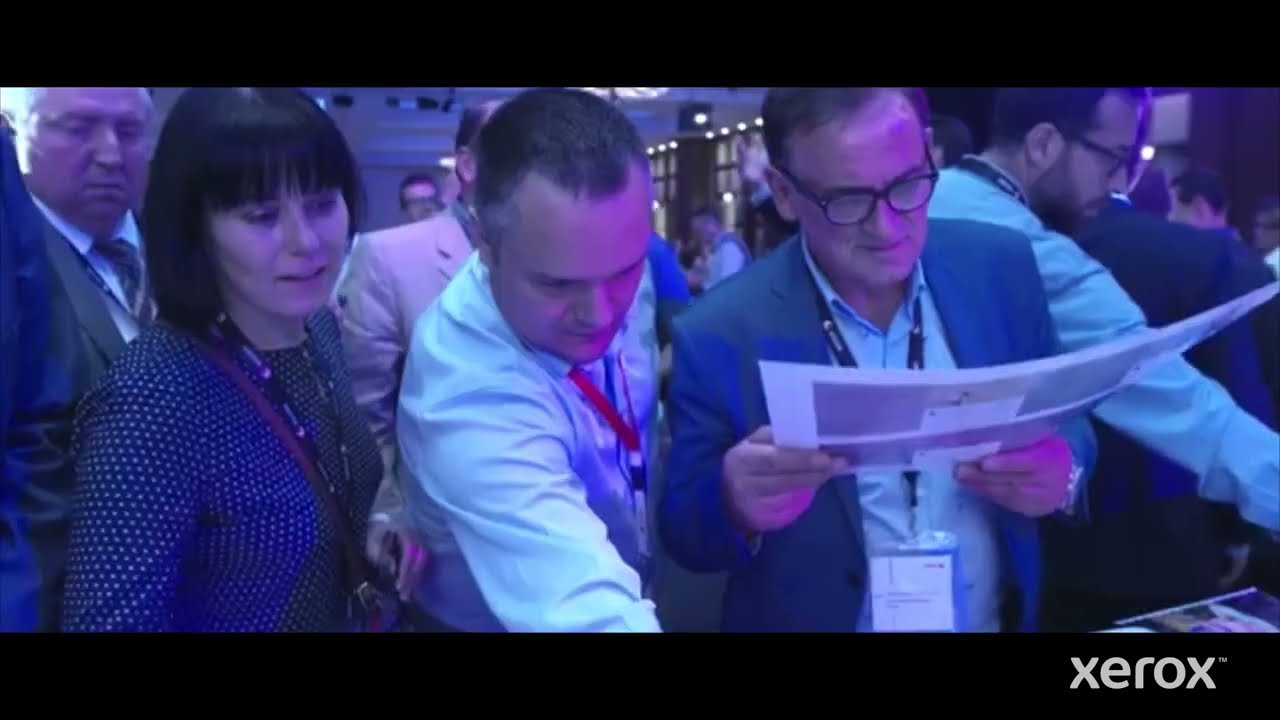 Keynote Speaker
Global Technology Futurist
What does the future hold for automation, artificial intelligence (AI) and print? Find out as Sophie unpacks the possibilities of these disruptive technologies.
Xerox® Beyond CMYK Production Portfolio
Get ready to produce some of your best work. Turn challenges into opportunities that go beyond color.
11 Colors. A Million Ways to Stand Out.
Break through brilliantly with the Xerox® Versant® 280 Press along with our adaptive Beyond CMYK Technology.
Deliver the right message at the right time with personalized content that sparks action and drives results.
Time

Details

Day 1 - Oct 4th

11:00am – 12:50pm

Arrivals, Event Registration & Lunch

 

 

12:50pm – 3:00pm

Welcome to the Premier Partner Forum

Evelyn Truter, Head of EMEA Marketing & Master of Ceremonies

Jacques Edouard Gueden, President EMEA Operations, Xerox

Digital Transformation: Bridging the Physical & Digital

Steve Bandrowczak, Chief Executive Officer, Xerox

Keynote Speaker, Sophie Hackford, Global Technology Futurist

Learn more about the future of automation, artificial intelligence (AI) and print as Sophie takes a deep dive into these sophisticated disruptive technologies. Find out how the industry will be impacted, and how you can leverage automation and AI to stay ahead of change.

Now & Next: The Future of Xerox Production Print. A Fireside Chat

Tracey Koziol, SVP Workplace Solutions, Chief Product Officer, Xerox

Darryl Danielli, Editor & Publisher, Print Week

3:15pm – 5:30pm

Breakout Sessions: Strategy & Business, Technology, Premier Partner Sharing

3:00pm – 3:30pm

My Road to Carbon Neutrality

- Lance Hill, Eight Days A Week Print Solutions

Disrupting the services industry with CareAR, A Xerox Company

- Michele Mignotto, Xerox

On Demand while On Board: Port to Port Fulfillment Strategies

- Alar Vettik, Librix

3:40pm – 4:10pm

Now & Next: Attracting and retaining employees now, and into the future

- Henri Louw, AbbVie Ltd.

XMPIE: Where Data and Creativity Meet – Your Opportunity"

- Ayelet Szabo-Melamed, XMPie

Xerox Premier Partner Global Network: Power up your network and promote your business

- Facundo Maldonado, Copeleidy

4:20pm – 4:50pm

Smart Financial Moves: a look into strategic budget trends and how to leverage creative financing solutions to innovate your business, presented by FITTLE.

- John Curtis, FITTLE, a Xerox Company

Xerox FreeFlow Core beyond the obvious – the future of Print Automation today

- Joe Rouhana, Xerox

 

5:00pm – 5:30pm

 

Papers Market Insights and Challenges

- Tim Percival, Antalis

 

How to constantly lead and innovate Customer Communication – based on eGlue customer story.

- Rocco Mara, e-Glue

6:40pm – 10:00pm

Dinner Reception & Best of the Best Awards

Galvin at Windows

Day 2 - Oct 5th

8:00am – 9:00am

Breakfast & Coach Transfer to the Xerox Innovation Center at Uxbridge

 

10:15am – 11:15am

Morning Sessions:

The Future of Print is Phygital, Deborah Corn, Intergalactic Ambassador to The Printerverse

Market Focus: The Importance of Beyond CMYK, Ben Glazier, Glazier Design

11:15am – 12:30pm

Open Networking & Xerox Technology Demos:

- Beyond CMYK + XLS Feeding & Finishing

- Xerox® FreeFlow® Vision

- CareAR™ Assist & Instruct

- Xerox® Baltoro™

- Xerox Technology Partners: XMPie, Antalis , Plockmatic Group, Vivid Laminating Technologies, Mondi Group

12:30pm – 2:00pm

Afternoon Sessions:

Collaborating for Success, Customer Panel, Lance Hill, Enrique Parilla & Kevin O'Donnell

Premier Partner Program: What's Next?
Hubert Soviche, VP, Global Production Lifecycle, Xerox
Andrew Gunn, Director, Production Marketing, Xerox