Communicate More Efficiently
The demand for personalised communication materials that deliver on your brand promise and meet your customers' needs has never been greater. But slow processes, inconsistent quality and hidden costs can sabotage your efforts.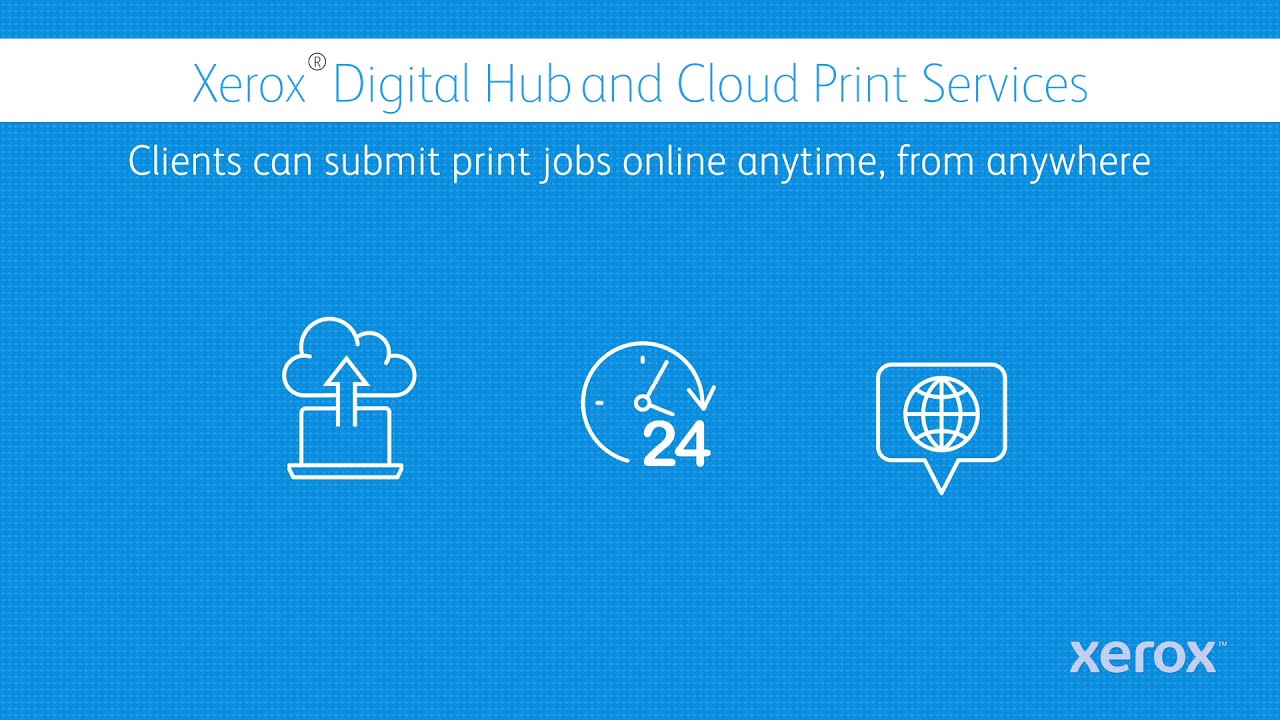 With Xerox® Digital Hub and Cloud Print Services, you can upgrade your approach to customer and employee communications. This multi-layered solution makes it easy to speed development and time to market, gain clear line-of-sight to costs and insights and ensure consistency across print and digital communications.
One-Stop Shopping for All Promotional and Publishing Needs
1. Collaborate with our Communications Advisors, align on key objectives.
2. Concept, design, create and manage assets using online storefront.
3. Enable localisation and translation processes.
4. Easily manage supply chain and digital production.
Streamlined and burden-free communications and marketing
Full-service design and asset creation

24/7 online collateral ordering, customisation and personalisation

Options for on- and off-site digital print production, finishing and fulfillment

Security protocols for asset management and file transfer, storage and deletion

Global scalability

Drastically reduce the need to store preprinted collateral
Creative Services Capabilities
Transform ideas into stunning realities with our innovative services; leveraging design, analytics and deployment capabilities.