Introducing a New Era of Additive Manufacturing
Adaptability and flexibility are necessary tools in today's ever-changing markets. The operational resiliency achieved through additive manufacturing can empower your business to continue and recover regardless of what's happening in the world. At Xerox Elem Additive Solutions we are creating hardware and software solutions that that make it easier for our customers to integrate additive manufacturing into their operations and make on-demand manufacturing a reality today. Welcome to the future of additive manufacturing.
Gallery of 3D Printed Parts
View a selection of 3D printed parts from the ElemX liquid metal 3D printer. Just a few examples of how additive manufacturing is optimizing the product lifecycle.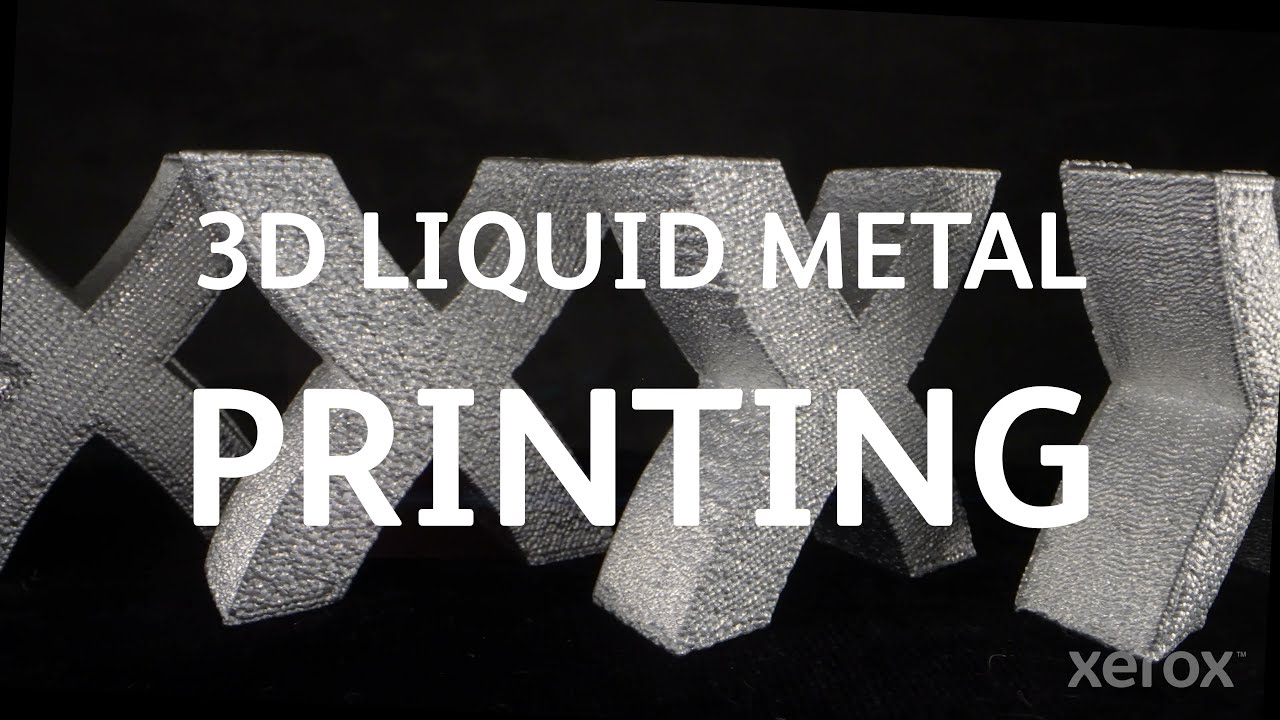 ElemX Resources and Additional Information
Access more detailed information on the ElemX printer, including product specifications, material data sheets, design guides and safety documentation.
Can I print it? Should I print it?
The Elem Navigator digital manufacturing software platform aggregates generations of machine shop expertise giving you a manufacturing expert on demand.
In-depth Insights: Liquid Metal Printing Technology Report
Request a copy of the In-depth Insights report on Xerox's 3D liquid metal printing technology.
Layered: The Business of Additive Manufacturing
In Layered, a video podcast brought to you by Xerox, host Todd Grimm discusses the promising and exciting future of additive manufacturing (AM) with industry experts
Inside Xerox® Elem™ Additive Solutions
Meet the team behind Xerox Elem Additive Solutions, their roles, and what excites them most about the future of additive manufacturing.
Additive or Conventional Manufacturing? That is the Question
3D printing investment decisions require quantitative and qualitative assessments of manufacturing options. Decision-makers need comprehensive and unbiased tools.
Smart Manufacturing: Orchestrating Your Response To Changing Conditions
Today more than ever, manufacturers must produce short-run and custom goods, on-demand, and in uncertain conditions.
3D printing in your supply chain: Ingenuity, elasticity, resiliency
Pete Basiliere shares insights on how 3D printing reduces logistical costs and shortens delivery times.
Metal 3D Printer Selection Begins with the End in Mind
Pete Basiliere talks about how the choice of 3D printing technology, whether using plastics, composites, or metals, begins with the end in mind.
The team from Elem Additive is regularly out at industry and trade events throughout the world. Check out what we have going on and learn more about our additive manufacturing solutions.
Learn how Xerox can enable greater flexibility and resiliency to your supply chain.
Xerox Manufacturing Partner Network
See an exclusive selection of valued partners from our Manufacturing Partner Network.
Introducing the Additive Manufacturing Center of Excellence
Introducing the Additive Manufacturing Center of Excellence

The Xerox® ElemX™ 3D Printer: Adding Resiliency to Supply Chains

Production-Grade Parts Printed in Hours

Introducing the Xerox® ElemX™ Liquid Metal Printer

Xerox & NPS: Leveraging 3D Printing to Solve Supply Chain Points