Xerox Book Printers: Video Highlights from their Point of View
Four book printing companies and an industry analyst discuss how the market for digital books is evolving and accelerating. They explain how support from Xerox technologies helps them differentiate to compete.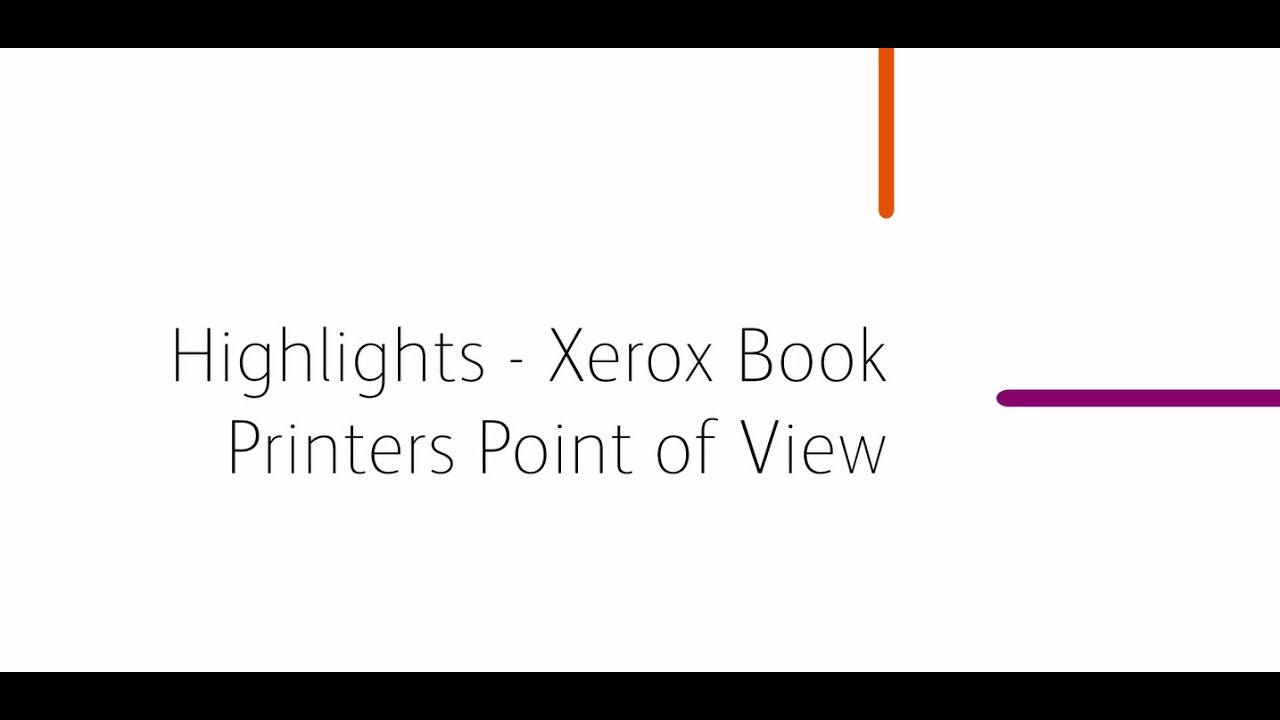 Watch the video to see how digital technologies are driving changes in the supply chain, and enabling print-on-demand production for the "book of one." Plus, see what will make book printers even more successful in the future.
Contact Us
Learn how Xerox is rewriting the book on publishing.
Digital printing is revolutionizing the entire book publishing supply chain.
Related Articles
FreeFlow Core Customer Experience webinar

Dreams really do come true with print workflow automation — more efficiency, higher profits and happier customers.

Shine a Light on Print Fraud

With Xerox® Speciality Imaging, you can protect your customers' — and your own — bottom line without costly speciality inks or media.

A pandemic printing upgrade produced gold for UC Davis

UC Davis increased print speed, boosted productivity and added clear and gold inks to their capabilities by upgrading to Xerox Iridesse digital production printing presses.

4 Signs You Need to Upgrade Your Print Technology

When you're running a busy print shop, it's easy to lose sight of the bigger picture.

Digital Printing Solutions & Large Format Digital Printing - Xerox

Our large format digital printing solutions can support your production print business, so you can meet the changing needs of your customers and grow revenue.

Create Buzz with Stunning Metallic Applications

Xerox® Iridesse® Production Press does what other print technologies can't – so you can rise above the limitations of print.