Xerox Book Printers: Video Highlights from their Point of View
Four book printing companies and an industry analyst discuss how the market for digital books is evolving and accelerating. They explain how support from Xerox technologies helps them differentiate to compete.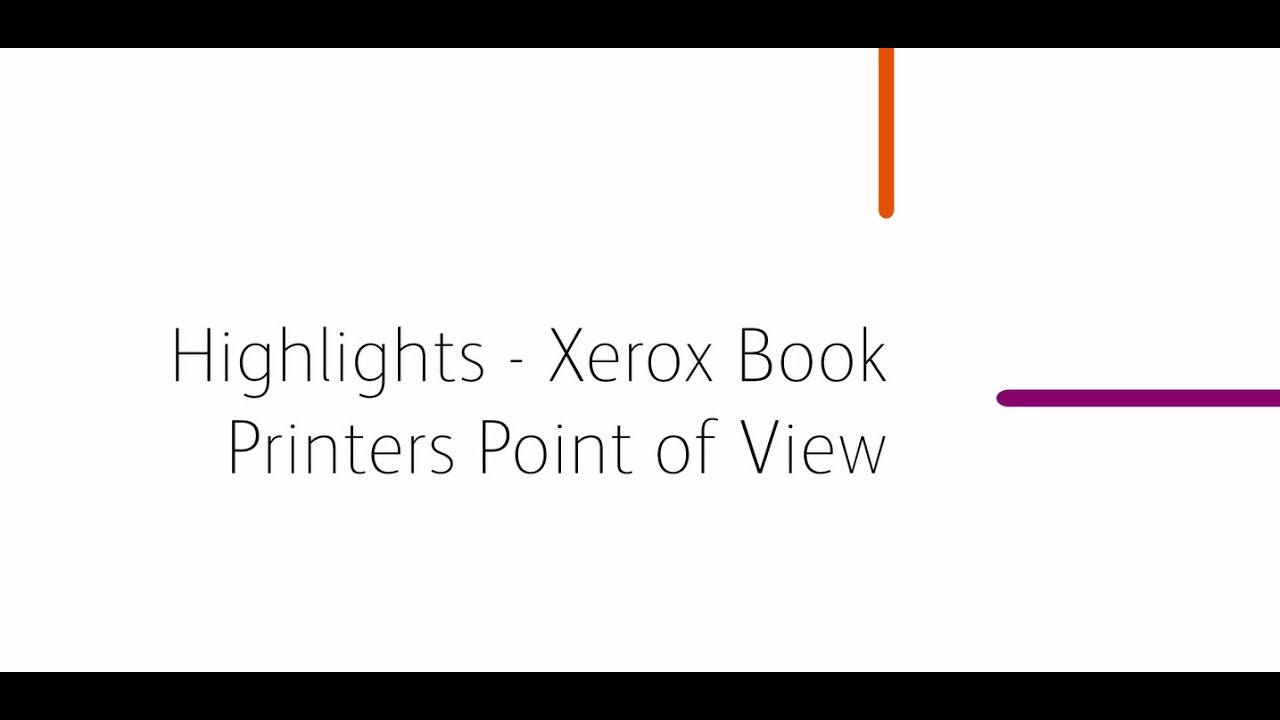 Watch the video to see how digital technologies are driving changes in the supply chain, and enabling print-on-demand production for the "book of one." Plus, see what will make book printers even more successful in the future.
Contact Us
Learn how Xerox is rewriting the book on publishing.
Digital printing is revolutionizing the entire book publishing supply chain.
Related Articles
Frisco Independent School District Reconfigures for Growth with Xerox Inkjet.

Frisco Independent School District print shop adds affordable color with room to grow with inkjet digital presses.

Design for success webinar.

Got CMYK+ capabilities? Great. Find out how to get even more out of them with time- and money-saving file setup.

Adare SEC increases volume while maintaining quality with Xerox Inkjet

Learn how the Xerox® Baltoro® HF Inkjet Press increased capacity by 109%, delivering high-speed performance, exceptional value and brilliant color.

ePrint Expands with the Xerox® Versant® 280 Press and Adaptive CMYK+ Technology.

Learn how ePrint expanded their business with new offerings, and boosted profits by keeping more work in-house, especially offset and metallic stamping processes.

Create "Print That Matters" with digital embellishments

Embellishments are no longer just for luxury brands. Learn how Print Panther use digital embellishments to create "Print that people keep".

Five Key Challenges for Powering Print Profitability

Learn how the business model for print providers needs to include value, innovation, security and sustainability, not just quality, delivery and price.