100% Digital Records: Just What the Doctor Ordered
"The NHS is facing a large backlog of non-Covid-19 care, storing up greater problems for the future."
That's the view of the British Medical Association (BMA), reporting on the disruptive impact of the Covid-19 pandemic on NHS care.
"Treating around 400,000 Covid patients over the last year has inevitably had a knock-on effect on non-urgent care. Our focus is now on rapidly recovering routine services."
– Amanda Pritchard, Chief Operating Officer, NHS
Among the NHS's many adjustments during the pandemic was the shift to virtual consultations. Building on the knowledge gained during the pandemic and on digital-first ambitions laid out in the NHS Long Term Plan, the NHS intends to achieve outpatient services transformation by offering more phone and video consultations and empowering people to book their own follow-up care, giving patients more control, and making hospital and clinic appointments more convenient for them.
More Ways We Help Health Providers
Find more Xerox® Services that can help you connect with patients
Better outbound patient communication
Outpatient services transformation is already underway at Imperial College Healthcare NHS Trust
Imperial College Healthcare NHS Trust has already started to transform outpatient services in line with the NHS's vision. It's been able to do this because it's made great strides on its digital transformation journey in partnership with Xerox.
Laying the foundations: digitised patient records
Using our Xerox® Health Records Automation Service, the trust has already digitised millions of patient records. As well as laying the foundations for transforming outpatient services, this work has delivered a wide range of benefits, including:
£9.75m of cash savings through admin efficiencies

1,680m2 of floor space claimed back for clinical use

Health records budget down from £3.8m to below £1m

Reduction in records staff from 113 to 15, redeployed to other roles within the trust

Integration with Cerner EPR to provide a digitised document store with cost-effective sub-second document access for clinicians at the click of a button

Readiness to support HIMSS 7 adoption
Xerox® Health Records Automation Service
Organises, scans, and stores patient records in easily accessible locations

Integrates with a hospital's EHR system and unifies other disparate other systems to achieve an efficient balance of electronic health record services

Provides tools that speed up searching and managing patient data, leaving more time to provide quality care.

Reduces the admin and physical burden on all staff
Best Innovation project of the year 2020
Xerox® Health Records Automation Service
Xerox® Healthcare Records Automation Service was recognised by HealthTechDigital as the Best Innovation Project of the Year 2020 for our work with Imperial College Healthcare NHS Trust on patient record digitisation. NHS was able to free up hospital space, deliver better patient care and save significant costs by digitsing their patient records.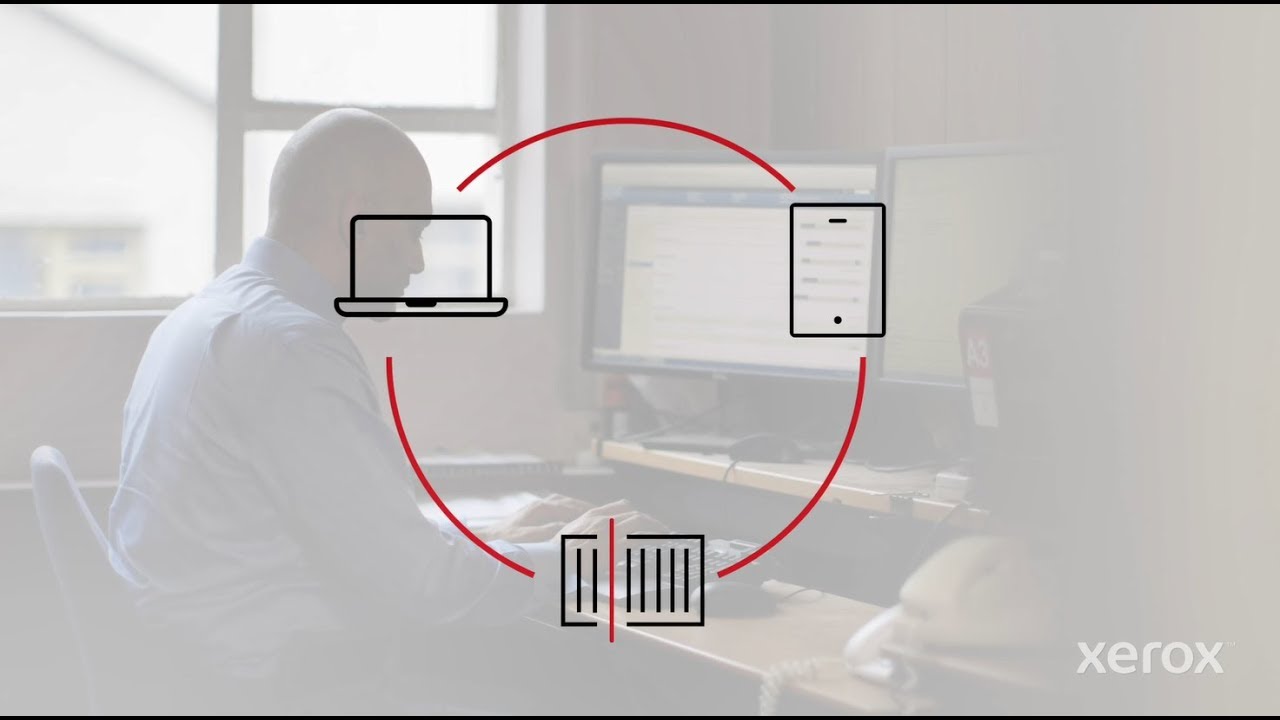 Digital records: supporting Imperial after the pandemic
Like other hospitals all over the country, Imperial is having to deal with a pandemic-driven backlog of thousands of appointments as it reopens outpatient services. The NHS recognises that transforming outpatient services with digital technology will be key to helping hospital services recover post pandemic.
Imperial is ahead of the game
Because Imperial has worked with us to digitise health records and integrate them with its EPR, staff at the trust already have secure and easy access to the patient information they need at the touch of a button — something that wouldn't be possible if records were still stored on paper.
So clinicians can conduct the virtual clinics and phone and video consultations that will help to clear the outpatient appointment backlog while protecting their own and their patients' health and safety.
And support staff working from home have the secure access to patient information they need to carry out their roles.
We support Imperial's outpatient services in other ways, too.
Outpatient letters - Imperial uses our to send out appointment letters. This reduces admin for staff, cuts postage costs, allows letters to be tracked, and reduces DNAs.

Room bookings for face-to-face clinics - Clinical teams that need to hold face-to-face clinics can easily book the rooms they need using our mobile booking app. It helps ensure the selected rooms are the right size for the number of patients, and reduces the risk of overlapping or double bookings — helping to keep everyone safe and secure.

Workspace bookings for a safe return to site - Staff who are ready to start coming back to work on site can use our mobile booking app to reserve socially distanced desks for specific dates and times.
Vaccination appointments made easy
Anyone working at Imperial can quickly and easily book their Covid-19 vaccination appointments using our dedicated mobile phone app.
What's next for outpatient transformation at Imperial?
Imperial has launched a 3-year program to advance its transformation of the outpatient experience, to deliver further improvements for patients and clinicians and the trust itself.
Transforming an experience unchanged for 70 years
"Whilst we had new environments for patients to be seen in and an EPR, the routine of a patient attending an outpatient appointment was very similar to how it was when the NHS was first formed. We wanted our outpatient transformation program to look at improving the clinician and the patient experience, and at how we could reduce the administrative burden and some of the complexities that sit around the patient pathways in outpatients."
— Linda Watts, Associate Director of Digital Transformation & General Manager Outpatients & Patient Access, Imperial College Healthcare NHS Trust
Program drivers
Imperial's digital transformation goals include giving patients the ability to select how they want to be contacted, increasing virtual consultations, making the best use of their physical space, remaining compliant with regulations and working towards HIMSS level 7 and cost savings with significant reductions in administrative processes.
Outpatient transformation builds on digital transformation
Imperial's program will build on all of the work the trust has carried out so far to digitise its health records. A range of services from Xerox will help the trust achieve its outpatient transformation aims:
About Imperial College Healthcare NHS Trust
Imperial College Healthcare NHS Trust provides acute and specialist healthcare in northwest London for around a million people every year. Formed in 2007, it's one of the largest NHS trusts in the country, with an annual turnover of around £1.3bn and more than 13,000 staff working across five hospitals:
Queen Charlotte's & Chelsea Hospital
Articles connexes
L'entreprise colossale d'un pays

Comment Xerox a aidé le gouvernement du Bangladesh à saisir, stocker et analyser les données démographiques afin que le pays puisse dispenser plus efficacement les services sociaux aux personnes dans le besoin.

Études de cas bancaires

Regardez vous comment nous avons aidé  les banques et les organismes de services financiers à améliorer l'expérience client et à économiser des coûts

Les services du cadastre britannique font appel à la technologie Xerox pour numériser des données vieilles de 158 ans

Grâce à Xerox, le service du cadastre numérique pour l'Angleterre et le Pays de Galles pourra conserver son intégrité.

Une banque peut-elle réellement se passer de papier ?

Découvrez comment la plus vieille banque privée d'Argentine s'est engagée sur la voie de la dématérialisation grâce au service Capture et Gestion de Contenu de Xerox®.

Les services infonuagiques sécurisés aident à offrir des soins vitaux

Pour aider Step One Charity à résoudre ses problèmes, le Pinnacle Document Solutions Group à mis en oeuvre les Services infonuagiques pour le milieu de travail Xerox®qui offrent une solution complète à partir d'une plateforme infonuagique unique.

Medical Center Goes Digital to Help Patients

See how White Memorial Medical Center turned to Xerox® DocuShare® to go digital and improve patient care.