Xerox Elite eCommerce Video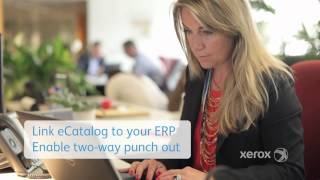 Contact Us
Contact your Xerox Elite eCommerce Consultant to learn more and to get the set-up process started.
Related Articles
Xerox Customer One: The Business Case for 3D Printing

When a key supplier went out of business, Xerox found a way to print its own replacement parts.

Structural Health Monitoring Using IoT

Xerox and the Victorian Government are partnering to launch Eloque, a joint venture to commercialize new technology that will remotely monitor the structural health of bridges.

How Xerox Turned Printer Filters into Face Masks

When the call went out at Xerox to think about new ways to use materials on hand to help the coronavirus humanitarian effort, Mark Adiletta, long-time Xerox engineering manager, had a crazy thought: What if we use printer filters to make medical-grade fac

Reno Schools Move Students to Remote Learning Over a Weekend, With an Assist from Xerox

With a surprising number of families that lacked at-home access to computers, the school district reached out to Xerox to help them scale up their printing services as fast as possible.

Xerox Social Media Guidelines

Tweet, post and blog your insights and news related to Xerox by following our employee, contractor and 3rd party social media guidelines

Partners in Comprehensive Data Protection

Data protection requires more than a single solution. We take a comprehensive view that blends innovation and expertise in work processes.