Xerox Elite eCommerce Video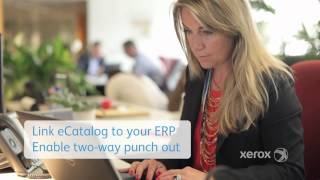 Contact Us
Contact your Xerox Elite eCommerce Consultant to learn more and to get the set-up process started.
Related Articles
Awards – Pacesetter, Keypoint Intelligence BLI & More

Xerox products & services have received some of the industry's top honors including Pacesetter, Keypoint Intelligence – Buyers Lab & other workplace awards.

COVID-19 Resources from Xerox

News, health and safety advice, and remote working tools, to keep your business running smoothly

How Xerox Turned Printer Filters into Face Masks

When the call went out at Xerox to think about new ways to use materials on hand to help the coronavirus humanitarian effort, Mark Adiletta, long-time Xerox engineering manager, had a crazy thought: What if we use printer filters to make medical-grade fac

Partners in Comprehensive Data Protection

Data protection requires more than a single solution. We take a comprehensive view that blends innovation and expertise in work processes.

Xerox Accessibility Policy

Xerox is committed to ensuring that our website is accessible to everyone. View our web accessibility policy here.

Metal 3D Printer Selection Begins with the End in Mind

The choice of 3D printing technology, whether using plastics, composites, or metals, begins with the end in mind.