Tertius van Eeden, Print on Demand (South Africa)—Xerox Book Printers Point of View Video
Tertius van Eeden, director of South Africa-based Print on Demand, sees a niche in the book printing market for becoming a "book of one" printer. "If you can print on demand and ship within 12 to 48 hours and reach your destination within two days, you definitely have a winning formula," van Eeden says.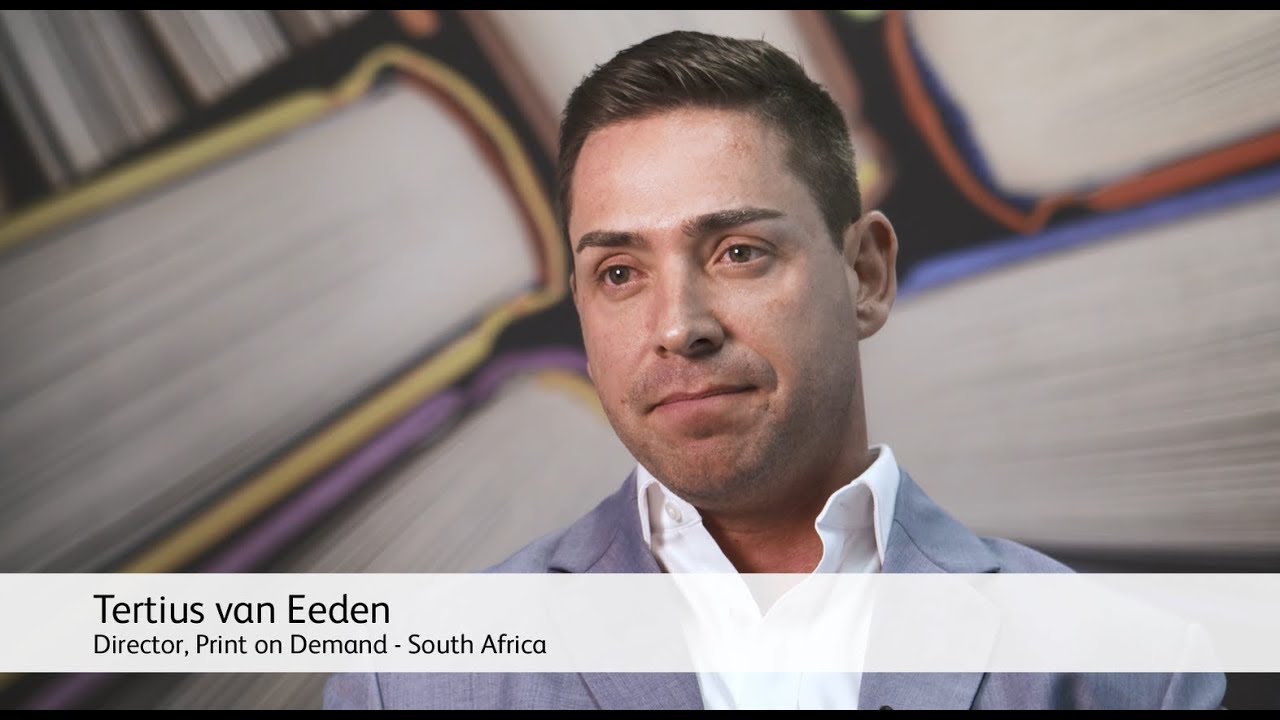 Watch the video to see how Xerox technology helps Print on Demand engage with clients and broaden its spectrum of offerings.
Contact Us
Learn how Xerox is rewriting the book on publishing.
Book Publishing
Digital printing is revolutionizing the entire book publishing supply chain.
Learn more