Xerox® Product Customization
Helping you do work you couldn't do before.
When using a Xerox production print product, have you ever thought to yourself "if it could only do this"? That is precisely the moment you should think Xerox® Custom Solutions. For over 30 years, Xerox Custom Solutions has been helping Xerox customers simplify their production print work and improve their bottom line.
When business as usual isn't giving you the competitive edge, our team is here to help. If your requirements include unique capabilities, we'll work with you on Xerox product customization to meet your specific needs.
Using both hardware and software as tools, the Xerox Custom Solutions team pushes the edges of Xerox innovation a bit further by implementing product customization ranging from single-point accessories to end-to-end systems. Some of the now-standard features that Xerox Custom Solutions has implemented include thick stock, ultra light-weight paper feeding, Integrated RFID card readers, and envelope feeding. So, the next time you ask "can it do this?" – pick up the phone and call the Xerox Custom Solutions team.
Process Control Solutions
Videk DocuVision® Edge Document Integrity System for Xerox® Baltoro® HF Inkjet Presses
Protecting your customers' personal information is critically important. A front-to-back mismatch that exposes the wrong person's information can have negative implications. DocuVision® Edge systems for the Xerox® Baltoro® HF Inkjet Presses replace manual, time-consuming human inspection processes with powerful, productivity-driving automation so you can meet each of your SLAs with confidence.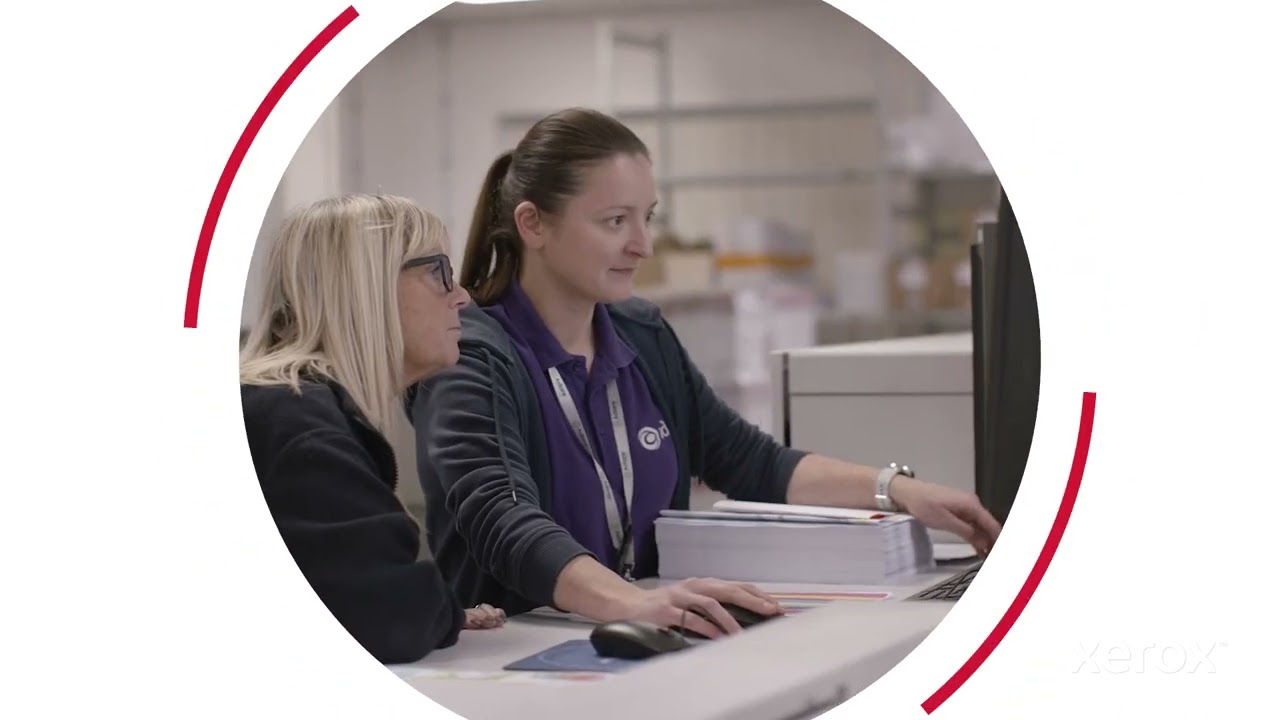 General Integrity / Check Production Integrity Solutions
Media Log for Xerox Nuvera®
Optimize stock usage across all Xerox Nuvera® printers running Xerox® FreeFlow® Print Server.
Logs and reports critical job information to track every sheet used during a print job.

Contributes to efficient and secure stock utilization and management.

Saves costs by identifying sources of waste and loss.

Allows easy access to the log report on the FreeFlow Print Server User Interface.
Xerox® Enterprise Accounting Reporter
Track and analyze your print jobs at the shop level and the enterprise level to meet accounting and management reporting demands.
Collects job accounting data on a pre-defined schedule and exports the records on demand.

Provides configurable reports so print shop managers can optimize printing across all production printers running with Xerox® FreeFlow® Print Server.

Tracks data by printer, operator, and date/time and helps manage to service level agreements and support internal charge backs.
Xerox® Envelope Feeder and Conveyor
Together, the Xerox® Customized Envelope Feeder and Xerox® Envelope Conveyor make continuous, uninterrupted envelope production simple.
Increase the productivity of your Xerox® Versant® Press with this two-part envelope loading and unloading solution.

Produce professional-quality envelopes quickly, easily and cost-effectively with benchmark image quality
Thick Stock Capability for Xerox® iGen® 5
The Thick Stock capability option enables the Xerox iGen 5 Press to feed, image and stack media up to 24 points.
Enables customers to print signs and folding cartons that require high caliper media.

Commercial printers can run thick card and cover stocks to produce applications such as point of sale displays, gift cards, postcards, business cards, brochures and advertising pieces.
Ultra light-weight stocks for Xerox Nuvera®
Unlock new markets with the industry's lightest stock weight.
Xerox Nuvera presses support the lightest of ultra-lightweight stocks — 44 gsm — at 12" x 18"/SRA3 sizes, with no compromise on its signature heavy-duty production capabilities.

Regardless of the application, ultra-lightweight stock offers real cost advantages — lower paper weight equals lower costs than heavier paper and lower shipping and mailing costs.
Please provide your information below and a Xerox representative will contact you within one business day.
Thank you for your interest. We'll be in touch.