Collaborate Freely and Securely with Xerox® VersaLink® B600/B610 Printers and B605/B615 Multifunction Printers (MFPs)
Home or away, these highly configurable, cloud-connected workplace assistants deliver completely new capabilities that go far beyond the competition — at a competitive price.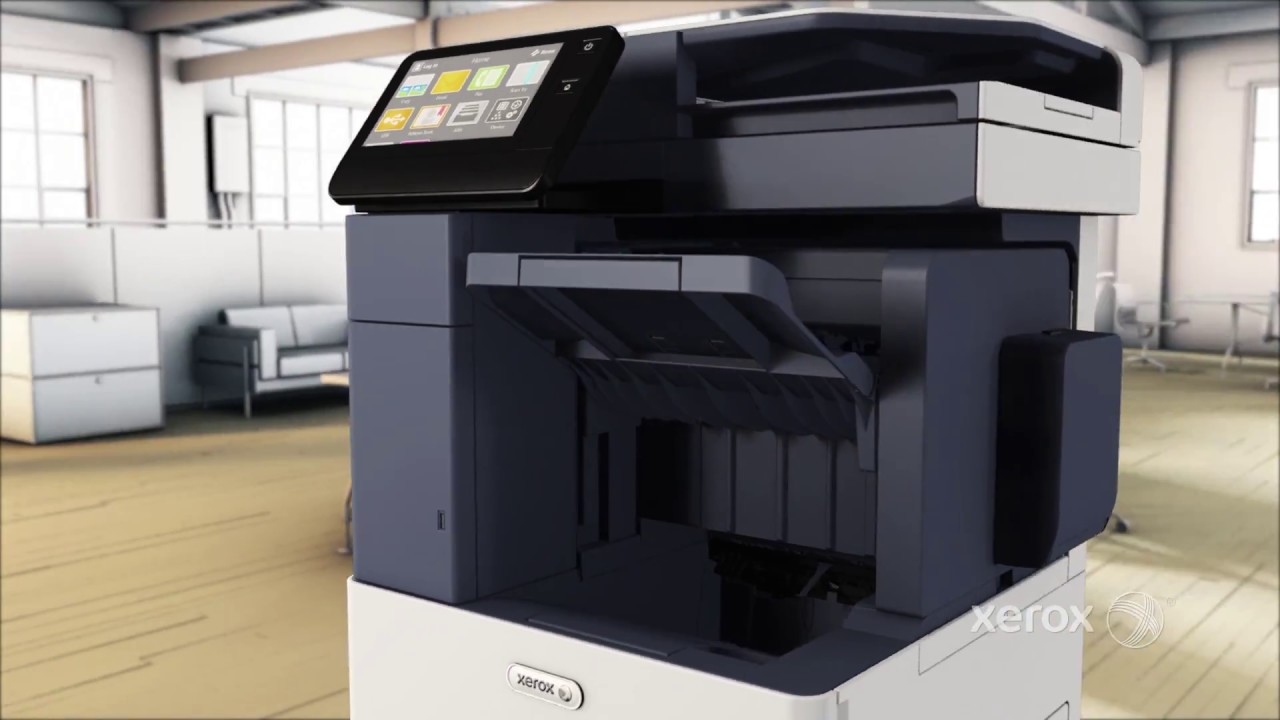 Introducing the Next Generation of Smart Workplace Assistants
With mobile and cloud connectivity, and a completely redesigned architecture, Xerox VersaLink B600/B610 Printers and B605/B615 MFPs are built for the way you work today, and ready to grow for tomorrow.
Watch the video to learn more about these product highlights:
7-inch color touchscreen on the MFP and a 5-inch color touchscreen on the printer

Task-focused apps require fewer steps to complete complex jobs.

An adaptable experience can be tailored to fit each user — at his or her own pace.

Black and white printing up to 58 ppm letter / 55 ppm A4 or 65 ppm letter / 63 ppm A4

100-sheet, single-pass, duplex automatic document feeder (DADF)

700-sheet standard paper capacity, expandable up to 3,250 sheets

Up to 1200 x 1200 dpi print resolution

Options include a card reader, Wi-Fi kit, and Productivity Kit with 250 GB hard drive

Multiple feeder and finisher options, including 550-sheet trays, 2,000-sheet high-capacity feeder, a finisher with single-position 50-sheet stapler, and a 4-bin mailbox
Learn how VersaLink B600/B610 printers and B605/B615 MFPs can transform how work gets done for your office.
More about the Xerox VersaLink B605/B615 Multifunction Printer
More about the Xerox VersaLink B600/B610 Printer
Related Articles
Troubleshooting Printer Problems

Get the most out of your Xerox printer or multifunction printer (MFP) with these simple solutions to common printer problems. Find tutorials and DIY fixes to improve print quality and more.

Three tips to make printing more secure

Keep data confidential when printing, scanning and sharing. Here are 3 tips for secure printing on your Xerox printer.

Five signs that it's time to replace your printer

When do you need a new printer? Here are five signs that it's time to replace your printer.

How to Check Your Printer Toner Level – 5 Easy Ways

Running out of toner slows down productivity for the whole office. Here are 5 simple methods to check the toner level on your Xerox printer.

Modernising School Communication Case Study

See how a school district in California modernised communication for schools, staff, students and parents with Xerox Workflow Central and a library of cloud-based, single and multi-step workflows to translate, convert to audio, redact, summarise, and more.