Xerox® FreeFlow® Variable Information Suite
Invariably Different.
Maximise the power of variable data with ultra-fast, ultra-efficient design and composition tools for Xerox and non-Xerox printers and presses—including the ability to add security and visual interest with Xerox unique speciality imaging.
Variable data printing (VDP) has seen tremendous growth and transformation in recent years—raising the bar for what it means to personalise, localise or customise a communication.
Xerox® FreeFlow® VI Suite makes it easy to produce on-demand, highly complex, colourful and graphics-rich jobs—and deliver them across channels.
Accelerate VDP from design to print.
With one set of tools, you can address all your variable application needs.
Simple to complex

Commercial to enterprise

Low- to high-volume

Print to electronic
Personalisation lifts revenues by
and increases the efficiency of marketing spend by
FreeFlow VI Suite has tools for everyone – from designers to programmers. It's a modular, scalable solution that works on its own or partnered with Xerox® FreeFlow® Core. Whether you are a commercial or enterprise printer, you can accelerate complex design, composition, file preparation and output processes.
Design and composition tools on their own or together.
Because FreeFlow VI Suite is modular, you can tailor solution to meet your needs, whether you are in a production or non-production environment.
Xerox® FreeFlow® VI Design Express is an Adobe® InDesign® plug-in used to generate variable data applications, including variable text, images, layers, data-driven business graphics, barcodes, fillable forms, and conditional logic. Output formats include PDF, VPC and VPP.
Xerox® FreeFlow® VI Design Pro is a standalone design tool to help programmers unleash the full power and productivity of Xerox Variable Data Intelligent PostScript Printware (VIPP), dramatically reducing amount of time it takes to compose and print personalised documents. Build simple and complex variable data, data-driven graphics, and conditional logic for any document type. Output formats include PDF, VPC, and VPP.
Xerox® FreeFlow VI Compose is a robust composition tool that resides on your printer or press DFE to construct complex jobs with maximum efficiency. Utilising dynamic document construction, the merging of data, ripping and printing are done quickly, in real time — eliminating time-consuming pre-composition, large file network transfers and ripping of large PDLs.
Xerox® VI eCompose is a powerful server solution that seamlessly repurposes VPC files into PDFs for archival, email and web applications. Use it for complex document composition—merging design, data and resources to produce both a print-ready file and PDF versions. Produce print and electronic personalised documents in one workflow.
Ask your Xerox Rep to help you choose your optimal configuration.
Beyond words—Xerox VI Suite for enhanced security.
FreeFlow VI Suite enhances security in critical ways with unique imaging technology for counterfeit protection, 1D and 2D barcodes for identification and tracking, and even PDF password protection and digital signatures to prevent content against viewing.
Xerox Speciality Imaging is an award-winning FreeFlow VI Suite exclusive. The effects are achieved through colour, media, and Xerox technology—no special toners/inks or papers required. They include:
Xerox® MicroText Mark

Xerox® Pantograph Technology

Xerox® Fluorescent Mark

Xerox® Infrared Mark

Xerox® Correlation Mark with Vector Pattern Technology
You can even combine multiple techniques in a single application for added protection.
Xerox® Fluorescent Mark
Xerox® MicroText Mark
Pantograph Technology
Xerox® Infrared Mark
Xerox® Correlation Mark with Vector Pattern Technology
Xerox Speciality Imaging Enables Grafotypiki to Win
Grafotypiki has partnered with Xerox to develop and to produce unique applications that give them a competitive advantage. This success story focuses on Grafotypiki's use of the tools in the FreeFlow Variable Information Suite to produce secure cash cards – a key application for the oil industry that includes security features to protect against counterfeiting.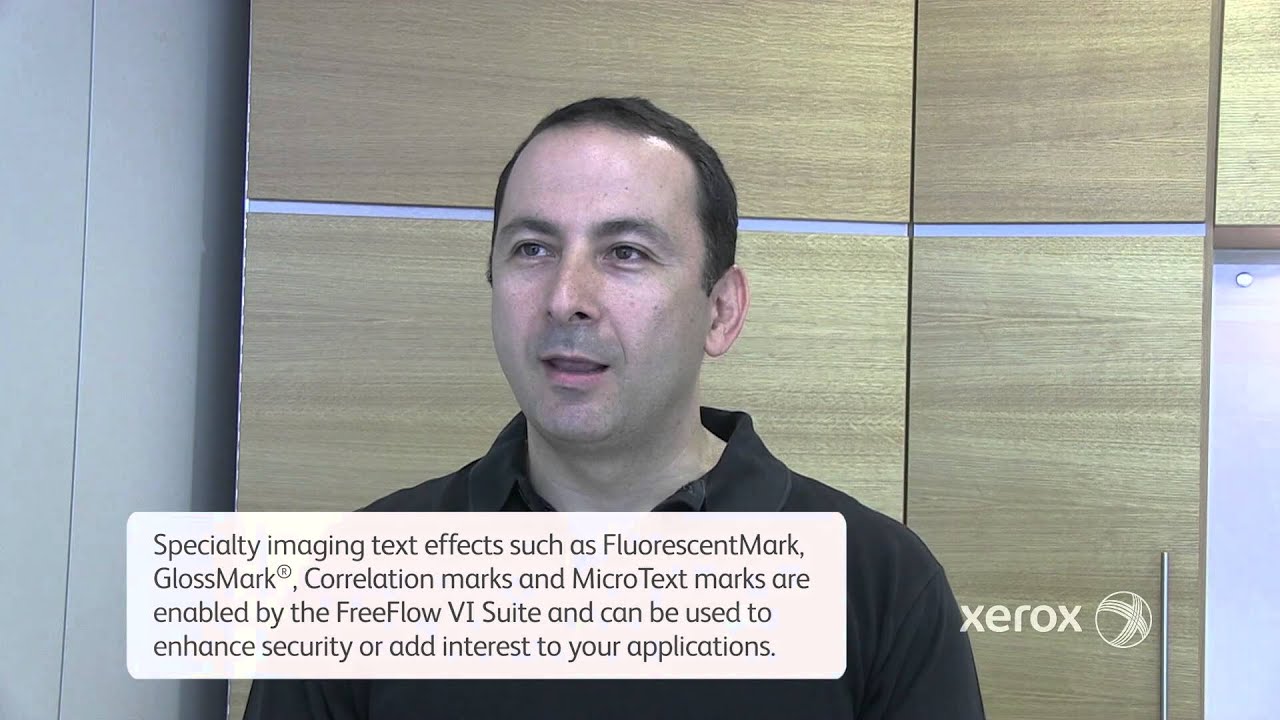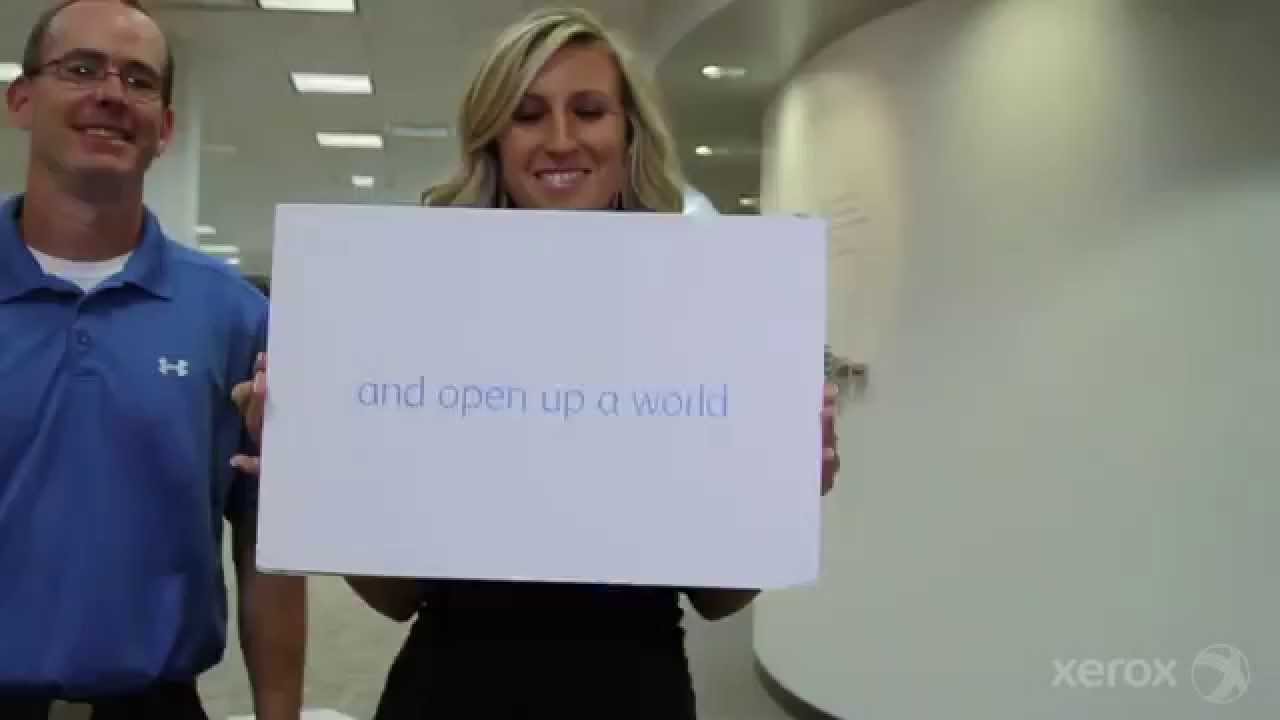 Make Your Communications Relevant with Xerox FreeFlow VI Suite
Today's communications don't get noticed unless they're relevant. Really relevant. See how Xerox FreeFlow VI Suite can help your print stand apart.
Related Technology
Xerox® FreeFlow® Vision

Decrease costs and increase efficiency with automated, real-time data on your production print operations with Xerox® FreeFlow® Vision Software.

Xerox® FreeFlow Makeready® - Document Software

Dive into the only document software you'll need. Xerox® FreeFlow Makeready® is ideal for preparing documents for distribution, without the hassle.

Xerox® FreeFlow® Core

FreeFlow Core removes manual prepress steps, reduces costs and errors, improves productivity and integrates with existing technology systems to improve your prepress workflow.

Xerox® Speciality Imaging Technologies for Secure Printing

Deter fraud and counterfeiting of documents like cheques, tickets and more with Xerox special imaging technologies.