Go Higher with Xerox® Iridesse®
Glazier Design worked with printer IPW1 to create the printed materials for Professor Stephen Hawking's memorial at Westminster Abbey – the first digital printed material used in an internment service at Westminster Abbey.
By using the Xerox® Iridesse® Production Press, they were able to print on multiple media types within a 48-hour turnaround without sacrificing quality.
'For us, the Iridesse has meant exceptionally high-quality printed collateral for a VIP event akin to a state funeral. Our timescales were very short, sometimes only having a day or two to design, print and deliver. All the items were turned 'round [by the printer] in the fastest timescales to meet the deadlines of Westminster Abbey service. The quality was so high that we didn't need to use any litho processes in any of the collateral, saving us days,' says Ben Glazier, Director of Glazier Design.
Find out how Glazier Design is using Iridesse to take their operation to new heights and deliver value that opens new doors to growth.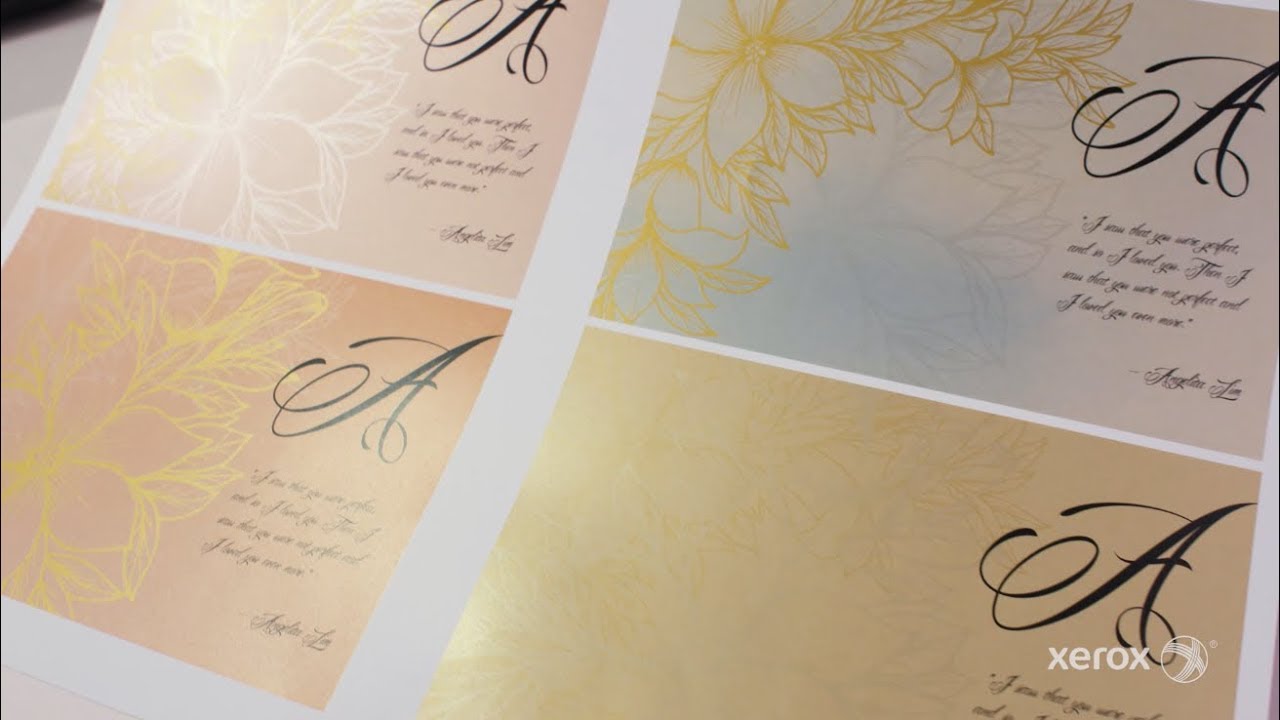 Related Articles
How Choosing the "Right" Print Jobs Can Maximize Profit Margins

When adding marketing services to your print offerings, print shop marketing shows your capabilities. Get ideas from these print providers.

Pricing Beyond CMYK jobs

How should printers price jobs that include specialty enhancements such as metallic, clear, white, gamut extension colours and fluorescent?

Transactional Printing Solutions

With today's innovations in technology, workflow automation and personalization, print providers can easily turn simple bills and statements into highly effective marketing vehicles.

Best of the Best Awards for Creatives

Are you ready to show your most jaw-dropping Beyond CMYK applications in our Best of the Best Awards for Creatives?

FreeFlow Core Customer Experience webinar

Dreams really do come true with print workflow automation — more efficiency, higher profits and happier customers.

A pandemic printing upgrade produced gold for UC Davis

UC Davis increased print speed, boosted productivity and added clear and gold inks to their capabilities by upgrading to Xerox Iridesse digital production printing presses.