Xerox® Extensible Interface Platform
Energise your work, build on your investment.
Xerox® Extensible Interface Platform (EIP)
Xerox Extensible Interface Platform (EIP) allows your Xerox multifunction printer (MFP) to adapt to fit the way you work, not the other way around. EIP is a software platform inside many Xerox MFPs that allows independent software vendors and developers to easily create personalised document management solutions that you can access right from your MFP's touch screen.
Read brochure (PDF)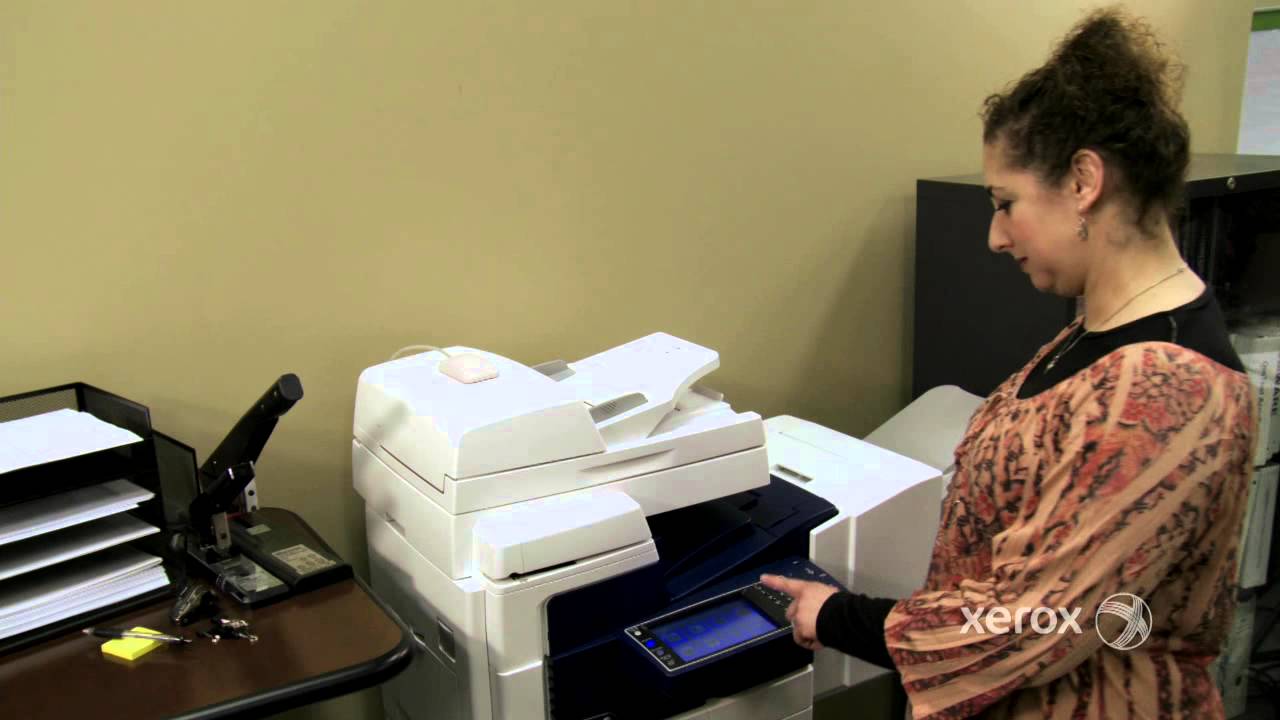 End-user advantages
Simplify complicated workflows – replace multiple steps with one touch of the MFP screen

Personalise your MFP – log in once then use multiple applications without needing to log in again

Complete tasks entirely at the MFP, including retrieving documents on a network without a computer

Increase ROI by leveraging your existing business applications and databases
IT/System integrator advantages
Easily integrate solutions into your existing IT infrastructure

Create customised solutions easily. Since EIP is based on web standards, you don't need extensive programming knowledge to write an application.

Create applications using any development platform

Manage centralised solutions from anywhere in the world

Expand and adapt your MFP along with your business
Examples of what EIP can enable
Scan hardcopy information directly into a document repository with the simple touch of a button

Use menus and language that are specific to your business or workgroup, such as "Search client database," "Submit form to claims department," or "Fax to accounts payable"

All of your personal preferences can appear on the touch-screen of your multifunction system with the swipe your ID badge

Send a document to a network print queue and print it from any MFP on the network with a swipe of your ID card
How to get started
We provide free and open access to the tools needed to create EIP applications with the EIP Software Development Kit (SDK). Whether you're a java programmer, Windows C programmer, php, or .NET, you can easily create a wide range of applications with EIP. Applications can be created quickly by using standard web development tools, modular Application Programming Interfaces (API), and various EIP web services.
Become a Xerox Business Partner
Becoming a Xerox Business Partner has many advantages. Members of the Xerox Alliance Program gain access to Xerox global resources, technology, products and consultants. Together we can sell new technologies and solutions that deliver real value to our customers.
Learn more about the Xerox Business Partner Program
Xerox® ConnectKey® Apps
With the launch of ConnectKey technology, Xerox advanced our EIP solution to provide new APIs with access to email services, enhanced copy customization, new interfaces for cost control, and secure access to Cloud content for both scan and print.
EIP also introduces the ability to install secure, signed apps on compatible MFPs. Xerox ConnectKey Apps are lightweight, serverless print app solutions you can download to your ConnectKey enabled MFP via CentreWare Internet Services or the Xerox App Gallery.