Three Steps to Efficient Global Printing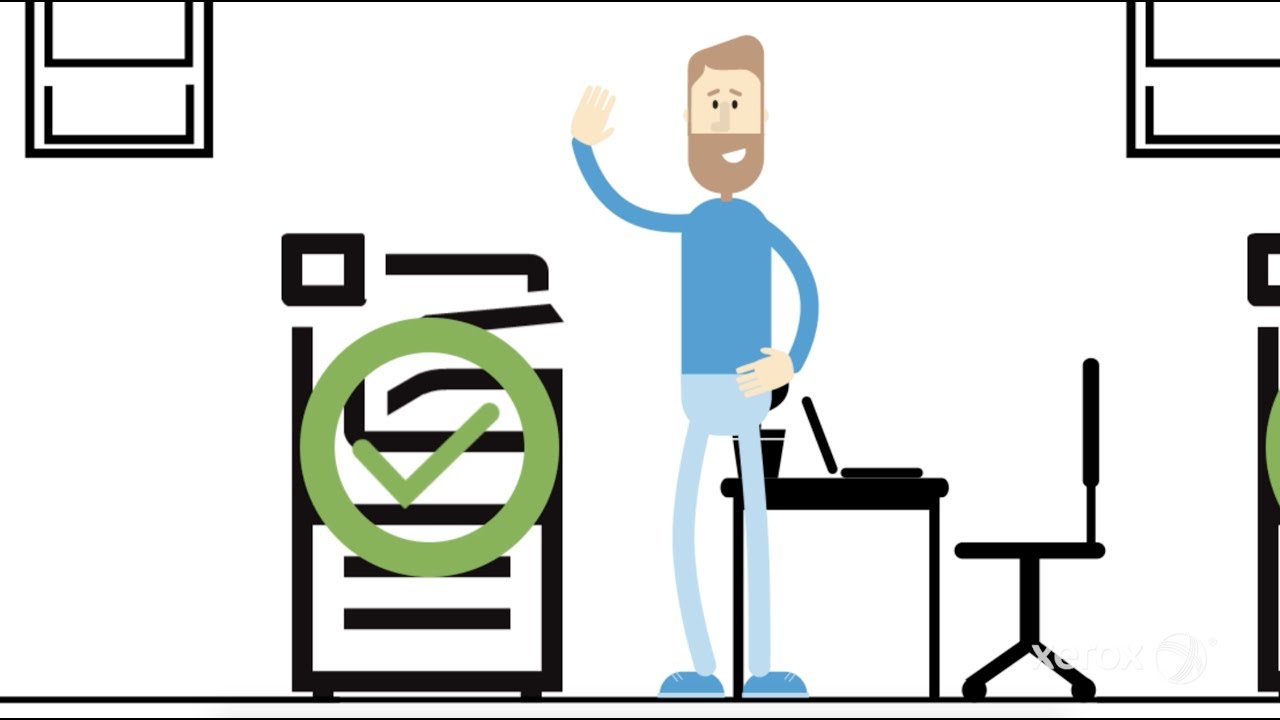 Global pharmaceutical titan Roche had a problem. It had 8,000+ printers and 85 different models spanning dozens of German locations. They could not tell who was using what, when, or how much. IT support costs were spiking, while toner and maintenance costs were unknowns.
So, they partnered with Xerox, the #1 leader in Managed Print Services to execute a plan to streamline the printer fleet and automate supplies replenishment and maintenance.
The results?
Xerox reduced Roche's printer fleet by 70% and installed the Follow-You Printing® solution so employees now print to whichever printer location is most convenient. Toner levels are now monitored automatically and replenished only as needed — so employees can focus on the core business — and Roche no longer ties up capital in unused toner.
Watch Three steps to efficient global printing at Roche to learn more about how streamlining printer hardware, automating maintenance, and enabling access on-the-go can help keep your print environment efficient and effective.
We provide a set of core Managed Print Services (MPS) capabilities, including workplace assessments and print management, as well as digital transformation capabilities.
Managed Print Services Insights
Explore PDFs, videos, infographics and more on this topic.
Related Articles
Leader in Quocirca's MPS Cloud Print Services, 2023 Report

Quocirca named Xerox a Leader in its Managed Print Services Cloud Print Services 2023 Report over all competitors in the industry in strategic vision & completeness of service for our cloud-based device management, print management and productivity tools.

Quocirca Security Insights for Hybrid Work Environments

Quocirca outlines seven key insights to help protect your print endpoints in a hybrid working environment and highlights how Xerox® Managed Print Services can help you keep up with print security challenges.

Putting Zero Trust first.

Your security is our top priority. See how our products and services support your Zero Trust initiatives.

Xerox Wins Keypoint Intelligence — Buyers Lab, Inc. (BLI) Pacesetter Award 2022–2023 for Comprehensive Managed Print Services Programs

Keypoint Intelligence – BLI recognises Xerox Managed Print Services (MPS) a leader in cloud print management, advanced security, document workflows, and more with another Pacesetter Award.

Xerox named a Leader in Quocirca's MPS 2022 Landscape Report

Xerox continues to lead in the Quocirca MPS vendor assessment, based on strategic vision and depth of service offerings, including cloud, digital workflow, security, and analytics.

Managed Print Services (MPS) Premier Webinar

Join us for a Xerox Premier Webinar to learn how to create a more agile, future-ready workplace.