The world has changed. It demands print applications that transcend CMYK. Meet the world's first inline, six-colour digital platform that delivers breathtaking image quality, jaw-dropping spot embellishments and stunning metallic hues — in a single pass. Embrace your inner brilliance with the Xerox® Iridesse® Production Press and turn ordinary applications into commodity-crushing opportunities to dazzle, differentiate and drive growth.
Applications Examples
Layers of Brilliance Built In
With beautifully produced CMYK plus stunning metallic and clear dry ink applications in a single pass, the opportunity to wow is automatic.
How Print Takes Flight
Silver metallic ink beneath beautifully-produced CMYK turn any marketing piece into an iridescent chance to turn heads and stand out.
Rev Up the Wow
See how CMYK plus a metallic base with a clear dry ink overlay can help you deliver unique value as a marketing services provider.
Learn how U.K. print shop Instant Print is unleashing its business potential.
Hear firsthand from Glen Robins, Managing Director of Instant Print, how the stunning half-tone effects, mixed metallics, Ultra HD resolution and speed of the Xerox® Iridesse® Production Press are thrilling his clients and exceeding all expectations.
See the technology behind the stunning results.
Highly automated. Ultra HD resolution. The highest CMYK+ quality across the widest variety of coated and uncoated media. Premium special effects with stunning accuracy. A robust suite of finishing options. Take our technological tour to see what else sets the Iridesse® apart.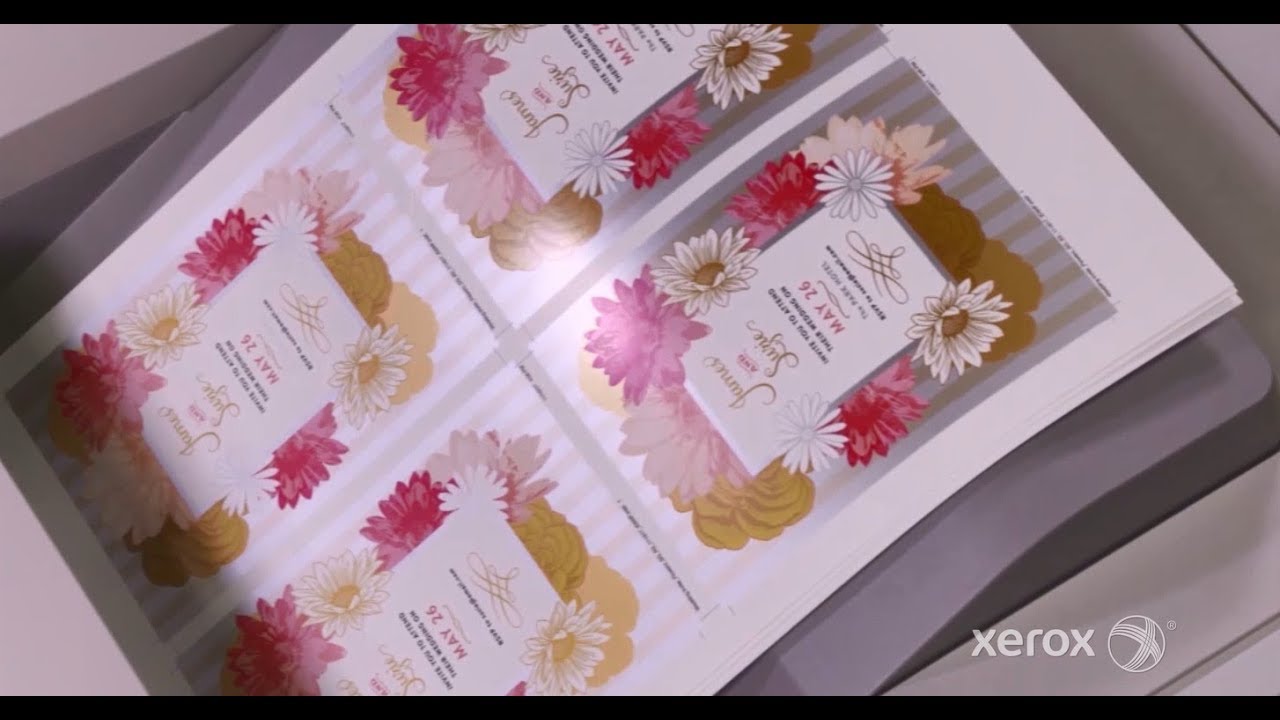 Request a Sample
Order your complimentary sample kit and prepare to be inspired.
Thanks. We'll get your print sample to you as soon as we can.
New Xerox® Iridesse® Press Paints A Rainbow of Revenue Opportunity
Award-winning digital imaging technologies that seek to deliver the extraordinary on a single press.