Zuzu Print finds productivity gains and 40% profit increase with the Xerox® Iridesse® Production Press.
Lithuania-based Zuzu Print takes pride in its ability to reinvent itself for a changing market—a level of adaptability that has resulted in a decade of steady growth. But with a growing demand for Beyond CMYK embellishments from some of its largest and most valued customers, profits potential was literally flying out the door and into the hands of outsourced partners.
Looking for a solution that would allow for increased productivity, production capability, and—critically—the ability to add digital Beyond CMYK embellishments—Zuzu Print turned to Xerox.
"Xerox has proved to be a reliable partner, with innovative technologies that contribute to our business growth. I expect that Xerox will continue developing and bringing new innovations to the market."
—Tomas Birbalas, Owner, Zuzu Print
Zuzu Print found the ultimate solution—the Xerox® Iridesse® Production Press with its ability to print 120 pages per minute on a wide range of media (including the heavy stocks commonly used for packaging), as well as its Beyond CMYK capabilities.
Bringing home the gold: Case Study Highlights
Beyond CMYK technology allowed Zuzu Print to keep 100% of their embellishment work in house—resulting in an astonishing 40% gain in profit.

They were up and running with Gold, Silver, White, Fluorescent Pink and Clear Speciality Dry Inks in no time, utilising training and tools provided by The Genesis Initiative, a collection of free resources provided by Xerox to print operators and designers.

Iridesse's built-in automation—including Xerox® PredictPrint® Media Manager—has eliminated production roadblocks, allowing them to keep up with growing demand and providing powerful, competition busting momentum for the future.
Xerox® Iridesse® Production Press
Powers a more brilliant future by delivering more "wow" impact per printed page through digital speciality enhancements.
Up to six inline print stations that print in a single pass, at rated speed, with spot on colour-to-colour registration

Optional White, Clear, Silver, Gold, and Fluorescent Pink Speciality Dry Inks for enhancements and Media Expansion Low Gloss Clear

Full Width Array, a powerful Xerox-exclusive technology that baselines the press to expedite time to production

Optimal performance with mixed-stock jobs supported by the Xerox® Mixed Media Acceleration Feature

Additional high capacity feeders and inline finishing solutions, including robust configurations that accelerate XLS sheet productivity end-to-end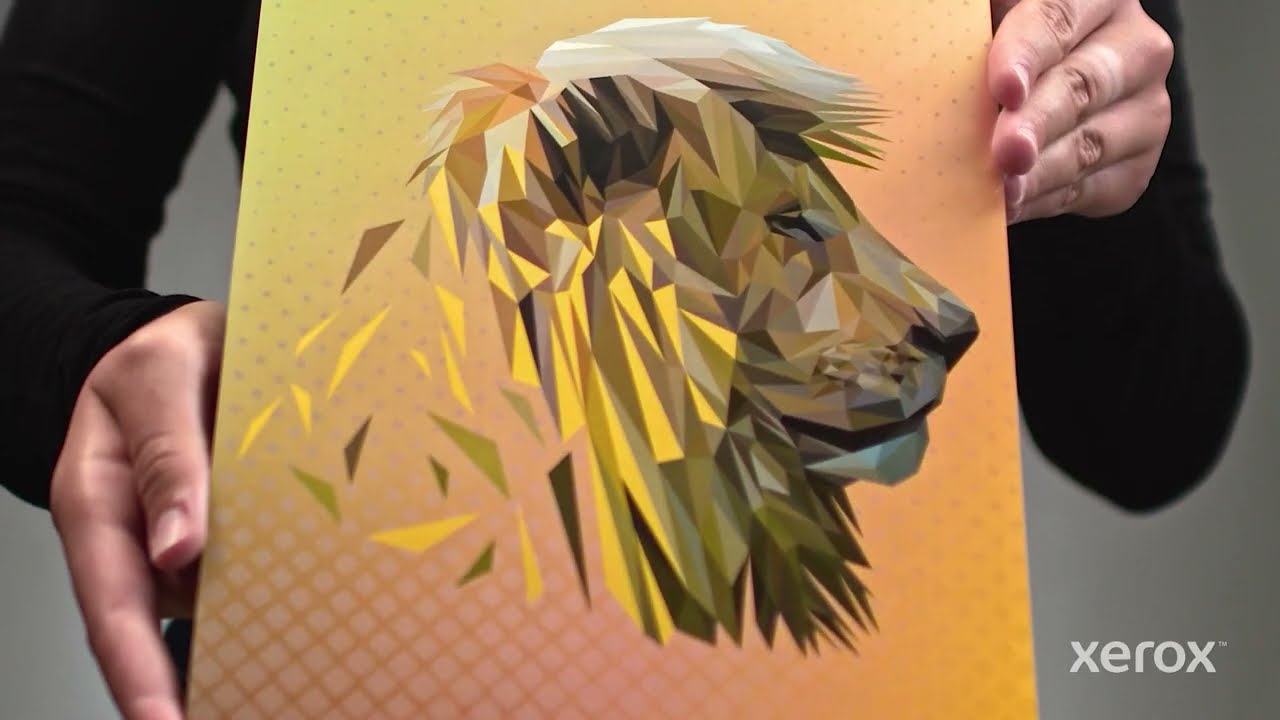 Related Articles
Adare SEC increases volume while maintaining quality with Xerox Inkjet

Learn how the Xerox® Baltoro® HF Inkjet Press increased capacity by 109%, delivering high-speed performance, exceptional value and brilliant colour.

Frisco Independent School District Reconfigures for Growth with Xerox Inkjet.

Frisco Independent School District print shop adds affordable colour with room to grow with inkjet digital presses.

Getting Started with Xerox® FreeFlow® Core

Join our Xerox virtual webinar to help streamline your pre-press workflow and say goodbye to touchpoints and bottlenecks.

How to Say 'Yes' to Anything: M&T Printing Group Thrives with Inkjet

Ontario-based print shop can take on any print job now they have added an inkjet digital press to their fleet.

Create "Print That Matters" with digital embellishments

Embellishments are no longer just for luxury brands. Learn how Print Panther use digital embellishments to create "Print that people keep".

Five Key Challenges for Powering Print Profitability

Learn how the business model for print providers needs to include value, innovation, security and sustainability, not just quality, delivery and price.