Go Higher with Xerox® Iridesse®
Glazier Design worked with printer IPW1 to create the printed materials for Professor Stephen Hawking's memorial at Westminster Abbey – the first digital printed material used in an internment service at Westminster Abbey.
By using the Xerox® Iridesse® Production Press, they were able to print on multiple media types within a 48-hour turnaround without sacrificing quality.
'For us, the Iridesse has meant exceptionally high-quality printed collateral for a VIP event akin to a state funeral. Our timescales were very short, sometimes only having a day or two to design, print and deliver. All the items were turned 'round [by the printer] in the fastest timescales to meet the deadlines of Westminster Abbey service. The quality was so high that we didn't need to use any litho processes in any of the collateral, saving us days,' says Ben Glazier, Director of Glazier Design.
Find out how Glazier Design is using Iridesse to take their operation to new heights and deliver value that opens new doors to growth.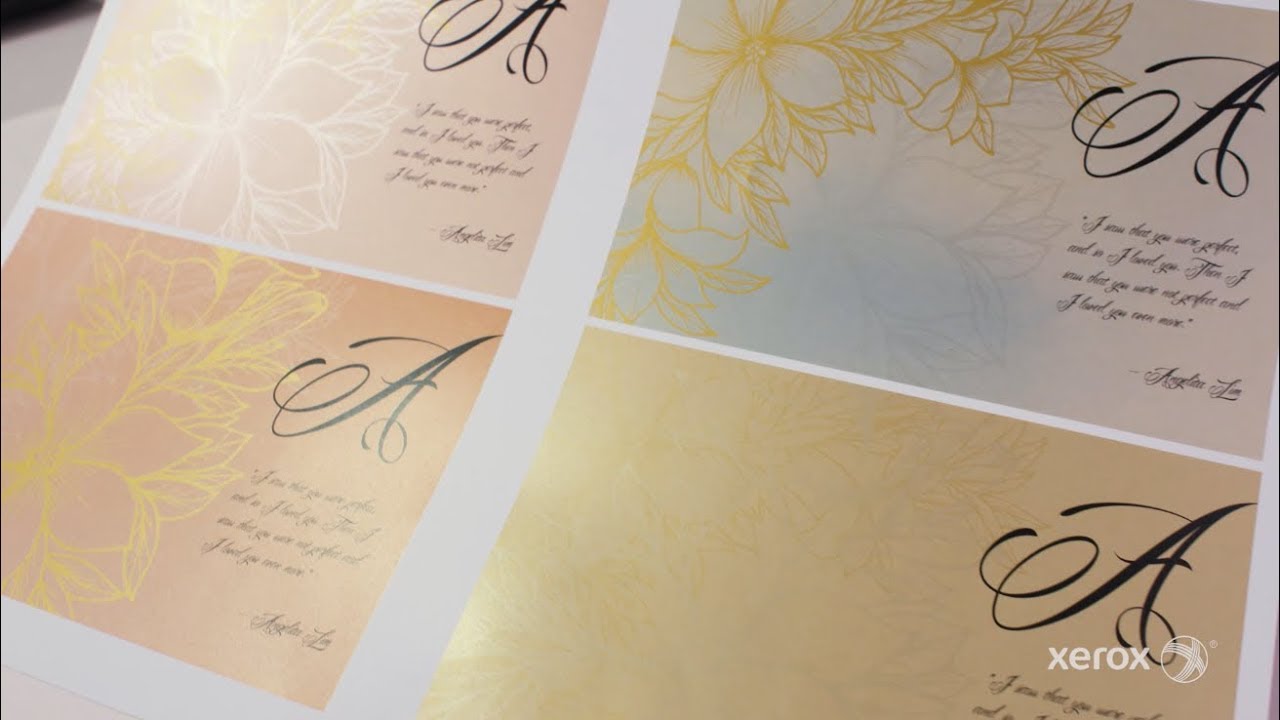 Related Articles
Big dreams, bold print.

Create without limits. Find out how print is redefining what's possible at our online global creative discussion. 

Pricing Beyond CMYK jobs

How should printers price jobs that include specialty enhancements such as metallic, clear, white, gamut extension colours and fluorescent?

BLI Reviews Xerox Versant Digital Presses

Buyers Laboratory reviewed our Versant presses and found them highly productive with remarkable consistency. Read the summary and get the full reports.

Shine a Light on Print Fraud

With Xerox® Speciality Imaging, you can protect your customers' — and your own — bottom line without costly speciality inks or media.

ZoxxBox Grows by Creating Packaging That's Both Personalized and Sustainable

By using technology to offer customer personalisation at scale, while using efficient and sustainable production practices, Zoxxbox has established itself as an innovator that has been able to expand into new areas while maintaining a lean staff.