Innovation with Impact: How PARC and Xerox are Working to Change the World
At Xerox, we believe that innovation is key to creating a better future, not just for Xerox but for the world. Starting with the original copier, which changed the way people do business, we have consistently developed technologies and solutions that define the modern work experience.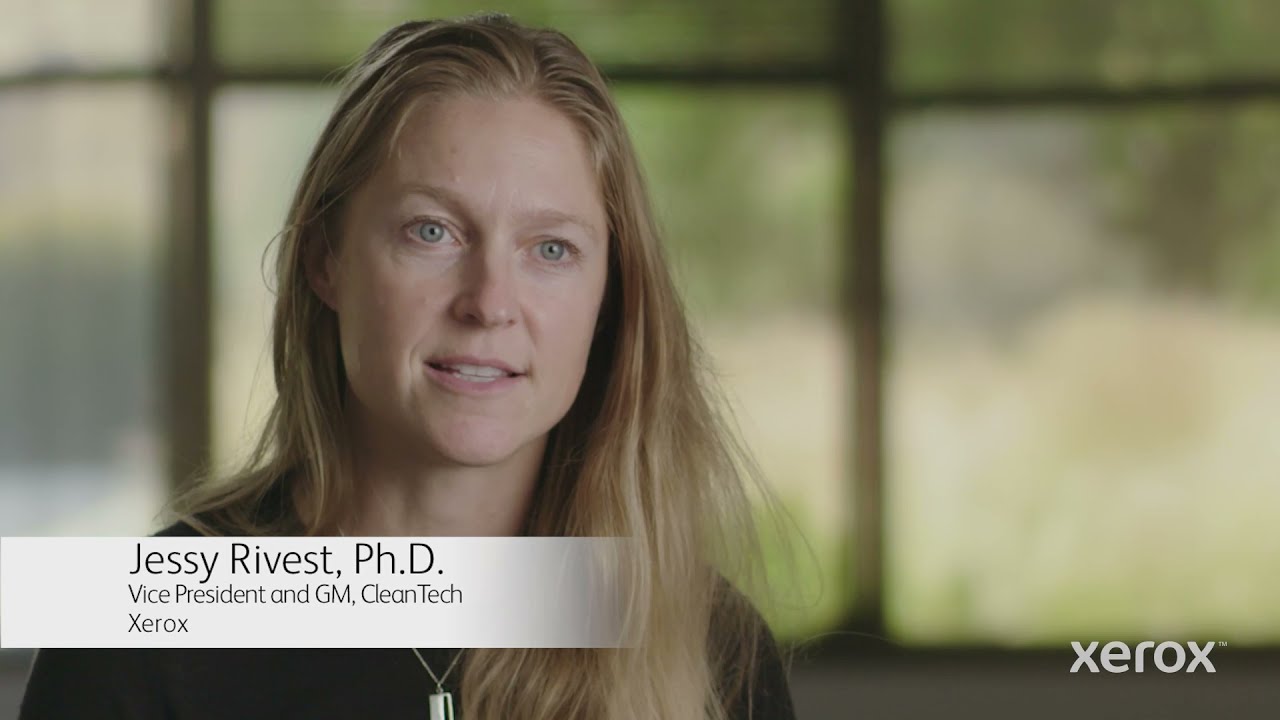 In 1970, Xerox established the Palo Alto Research Center (PARC) to be our advanced technology lab and drive future innovation. Since then, PARC has developed some of the most important technological breakthroughs of our time, such as the graphical user interface, Ethernet and laser printing.
Today, Xerox and PARC are focused on solving some of the world's biggest problems with a new generation of technology innovations.
Additive Manufacturing – Complex global supply chains leave manufacturers and their customers vulnerable to external risks. Our Xerox® ElemX™ 3D Printer helps manufacturers add resiliency and flexibility to their supply chains by using cost-effective aluminum wire to create production-grade parts in a matter of hours.

The Internet of Things (IoT) – Aging and deteriorating public infrastructure affects countries, states, and localities around the globe. Xerox (partnered with the Victorian Government in Australia to launch Eloque, a joint venture to commercialize PARC-developed Industrial IoT technology that remotely monitors the structural health of critical infrastructure assets, such as bridges.

Cleantech – Climate change is one of the defining issues of our time. By investing in the development of technologies that can reduce greenhouse gas emissions, Xerox can play a critical role to help solve this problem. Xerox scientists at PARC are developing HVAC technology with the potential to reduce energy consumption of air conditioners by up to 80 percent.
"We've picked these three key areas because we think they are very significant from an impact point of view," said Xerox Chief Technology Officer and Head of PARC Naresh Shanker. "If we can solve some of these material, universal, real-world problems, we can have a material impact on people's lives."
See how some of the brightest minds on the planet gather at our worldwide research centers to improve the future of work.
Related Articles
Metal 3D Printer Selection Begins with the End in Mind

The choice of 3D printing technology, whether using plastics, composites, or metals, begins with the end in mind.

Xerox ElemX 3D Printer Resources

Find resources for the Xerox ElemX 3D Printer including product specifications and an overview of the printed part design capabilities.

3D Printing in Your Supply Chain

3D printing reduces logistical costs and shortens delivery times, reinforcing 3D printing's strategic role in the supply chain.

Derwent Top 100

What does it take to be one of the top global innovators? A commitment to never stop asking questions.

Smart Manufacturing: Orchestrating Your Response To Changing Conditions

Today more than ever, manufacturers must produce short-run and custom goods, on-demand, and in uncertain conditions. 

The Perfect Industrial Internet of Things (IIoT) Platform

In recent years, we've seen an evolution of IIoT capabilities, with advances in data science and more accurate and cost-effective sensors leading to broader adoption of IIoT solutions.