Enterprise Content Management
Efficiency redefined
Xerox® DocuShare® is a content management portfolio designed to spark digital transformation at your organisation. Whether you have 10 employees or 100,000, it can help you start working better today as part of your digital transformation journey.
Enterprise Content Management
Easily digitise, store, manage and secure business-critical information.
Automate key business process workflows.
Collaboration and File Sharing
Manage content in teams. Share and inspire.
Digitizing files and improving access.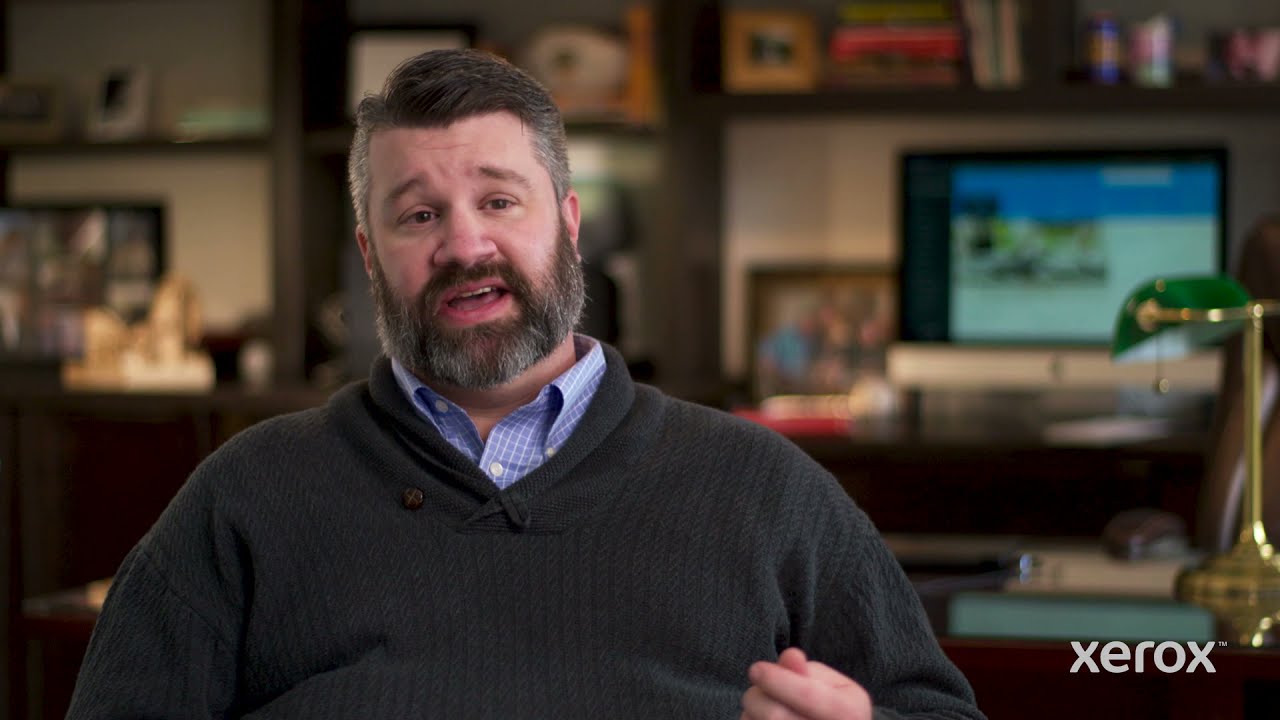 Work made simple
DocuShare offers common capabilities across its portfolio of products and solutions whether implemented on-premise or in the cloud.
Capture Simply and Seamlessly
Capture, index and store structured and unstructured content for simpler downstream use and help your office go digital.
Manage Information and Compliance
Categorise, store, organise and manage business content throughout its lifecycle.
Collaborate Better
Promote communication through document-level collaboration capabilities that help departments and distributed teams work more efficiently.
Keep Information Secure
Protect sensitive data and minimise your organisation's risk with user- and group-based access, auditable tracking and reporting and retention.
Access Anything, Anytime, Anywhere
Use powerful search capabilities to find business-critical content online and offline whether at your desktop, on a mobile device or a multifunction printer (MFP).
Transformation through automation
Stop moving at the speed of paper. With the DocuShare® portfolio, you can accelerate and simplify business processes in key departments with next-level workflow automation.
Xerox® DocuShare® Digital Mail Solutions
Digitally Transforming and Automating Mailrooms
Accelerate mailroom processing and distribution

Digitize and route physical mail to individuals and departments

Compliance, simplified

Increase productivity

Secure access to mail correspondence

Mailroom optimization and consolidation

Mail is digitally available 24/7 from anywhere on any device

Automated email notifications for new mail

Prevent lost, misdirected, and unsafe mail

Avoid compliance and privacy issues
Accounts Payable
Xerox® DocuShare® Accounts Payable Processing Management Solutions
Transforming AP Processing with Digitization and Automation
Minimise invoice errors and boost data accuracy

Reduce turnaround times from days/weeks to just minutes

Real-time visibility into accounts payable balances

Automate manual processes and eliminate redundant tasks

Compliant retention and purge cycles

Faster and more efficient processes

Multi-level approval workflows
Three-way matching capability

Better auditing with complete workflow approval history

Increase collaboration

Connect dynamically with related documents

Reduce storage costs

Improve cash flow management

Advance sustainability
Policy Management
Automate your approach to organisational policies.
Enable consistency in your day-to-day operations by making every step of managing policies simple, collaborative and secure.
Update, review, approve and acknowledge policies and manuals in one location

Automate the timely review of policies, so the right version is always available

Accelerate reviews and updates with automated workflows and alerts

Personalize access by role and easily share useful content with others

Organise and store organisational policies in a secure, centralised repository

Quickly search and retrieve policies at the moment they're needed

Access policies on the go from your smartphone or tablet
Contract Management
Standardise and streamline the way you handle contracts.
Centralise all your company, vendor and customer contracts for fast retrieval and better compliance, enable collaboration and automates processes for greater efficiency.
Review, negotiate, approve, store, renew and retire contracts in one location

Collaborate on contract edits and reviews with markup tools in a viewer

Track and manage contracts at every stage of the lifecycle

Accelerate approvals with automated routing to necessary parties

Quickly sign for legal approval with a digital signature

Easily search for and access contracts using metadata and keywords

Receive convenient, automated alerts for upcoming contract renewals

Enable outside parties to collaborate on contracts

Scan contracts to the solution using optical character recognition (OCR) to make them searchable
How Xerox® DocuShare® Helped a 99-Year-Old Furniture Maker Digitise 500,000 Documents

Change is hard when you've been around as long as Fairfield Chair. But the company knew it needed to transform its workplace processes to stay on top in the digital age.

How Xerox® DocuShare® helped Arbet Aménagement transform its way of working

Find out how Xerox® DocuShare® enterprise content management software helped Arbet Aménagement to revolutionize their document retrieval processes.

Discover how Xerox DocuShare transforms financial services streamline operations and enhance efficiency.

See how financial services firm, Freedman & Co., used Xerox® DocuShare® to digitise and easily manage volumes of sensitive client files, ultimately helping spur a decade of growth.
The shift from paper documents to an electronic content management system delivered immediate benefits for White Memorial Medical Center.
A Leading Choice in Enterprise Content Management
Customers love the flexibility, convenience and ease of use of Xerox® DocuShare®. Hear firsthand how it's helped thousands of organisations work better.
Users & Industry Analysts Rate Xerox® DocuShare® as a Leader
Xerox Corporation Wins BLI 2023 Smart Workplace Software Line of the Year Award from Keypoint Intelligence
"Our market research shows that companies are looking to 'work smarter' and streamline processes to free up employees for mission-critical work, so it's no surprise that digital transformation (DX) is now at the core of almost every IT initiative," said Jamie Bsales, Principal Analyst of Smart Workplace & Security Analysis at Keypoint Intelligence.
Xerox Corporation Wins BLI 2022 Document Imaging Software Line of the Year Award from Keypoint Intelligence
The Xerox DocuShare family of products delivers class-leading, document-centric content management and collaboration abilities.
BLI 2021-2022 PaceSetter in Hybrid Workplace from Keypoint Intelligence
Through DocuShare Go, home workers have 24/7 access to documents through any computing device, along with real-time document collaboration.
BLI 2022 Pick Award for Outstanding Content Collaboration Solution
Keypoint Intelligence Recognizes Xerox DocuShare Flex
DocuShare was named a Champion in the Software Review ECM Grid Report
Spring 2022 ECM Emotional Footprint report from SoftwareReviews recognizes Xerox® DocuShare® as a leader and a champion.
4.5/5 Stars "The most advanced management of documents" Chief Executive Office Small-Business (50 or fewer employees)
4.5/5 Stars "Information management and processing application" Health, Safety and Environmental Officer Enterprise (> 1000 employees)
4.5/5 Stars "Splendid Document Management System" Team Manager - Service Mid-Market (51-1000 employees)
5/5 Stars "Cloud content collaboration made easier and convenient with effective sharing" Corporate Recruiter Mid-Market (51-1000 employees)
5/5 Stars "Eliminates the clutter and improves data retrieval and customer relations" User in Insurance Small-Business (50 or fewer employees)
4.5/5 Stars "DocuShare is a very good Document Management System" Telecommunications and Network Specialist Mid-Market (51-1000 employees)
5/5 Stars "DocuShare is an excellent product" User in Food Production Mid-Market (51-1000 employees)
4.5/5 Stars "Content management system for large enterprises" Product Manager Enterprise (> 1000 employees)