An Intuitive Touchscreen Interface
A tablet-like touchscreen experience customised to your business needs.
Swipe, tap, scroll, and pinch your way through task-focused apps with ease. The AltaLink® and VersaLink® family of products offers true tablet-like functionality that allows you to configure jobs by scrolling, just like a tablet! Its intuitive design is simple to use, resulting in fewer clicks to complete a job and less time spent at the printer.
The user screen is app-driven and task-specific, allowing you to customise it to fit your business preferences by placing the apps used most front and center. And installation "wizards" make setup fast and easy — even for non-technical users — without having to call (and wait for) IT.
See how it works
Watch the large tablet-like interface in action on ConnectKey Technology-enabled devices.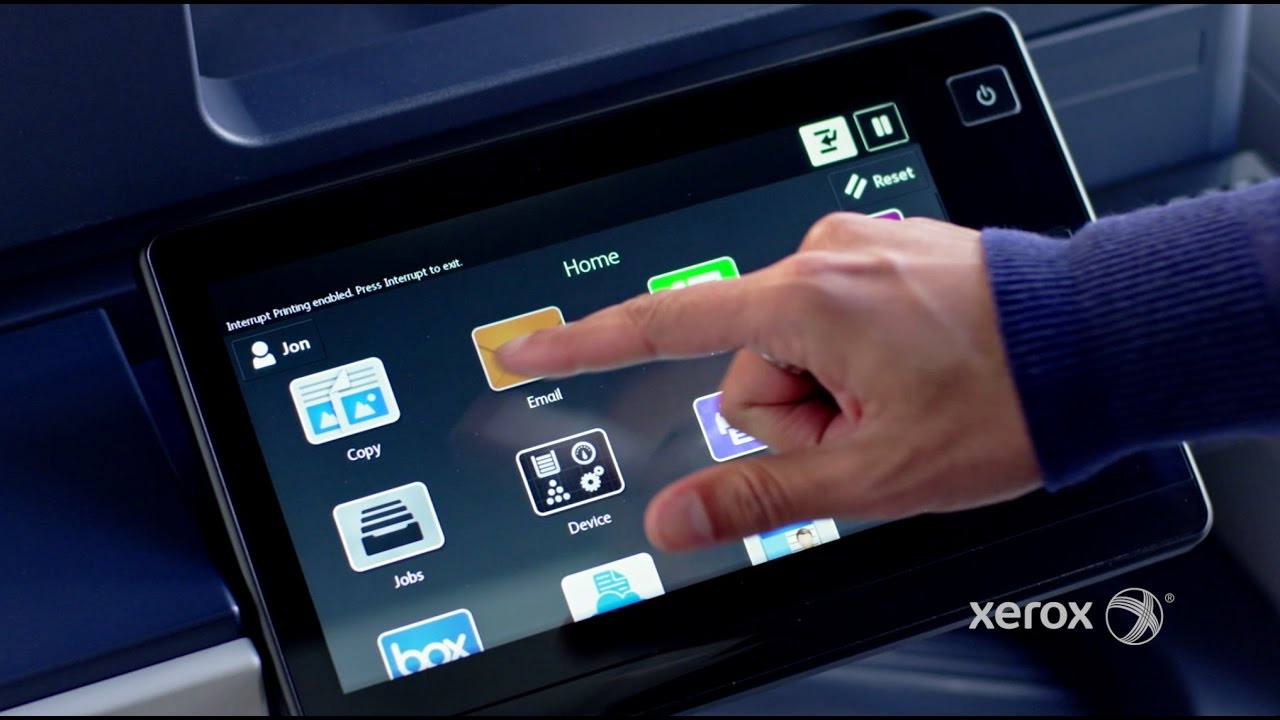 Xerox® VersaLink® C405 Colour Multifunction Printer
Work the way you want, from any device, with multilevel security and connectivity to and from both the cloud and network-based locations.
ConnectKey Technology in Action
Print from the cloud
See how Robert downloads, scans, prints, shares, and translates docs from his mobile device to the MFP.
Streamline Workflow
Spend less time managing documents using a ConnectKey-enabled MFP and document-management software.
Use apps for tasks
See how a bank replaces time-intensive manual tasks with custom apps that speed processes.