Xerox Social Media Guidelines
7 social media tips for Xerox employees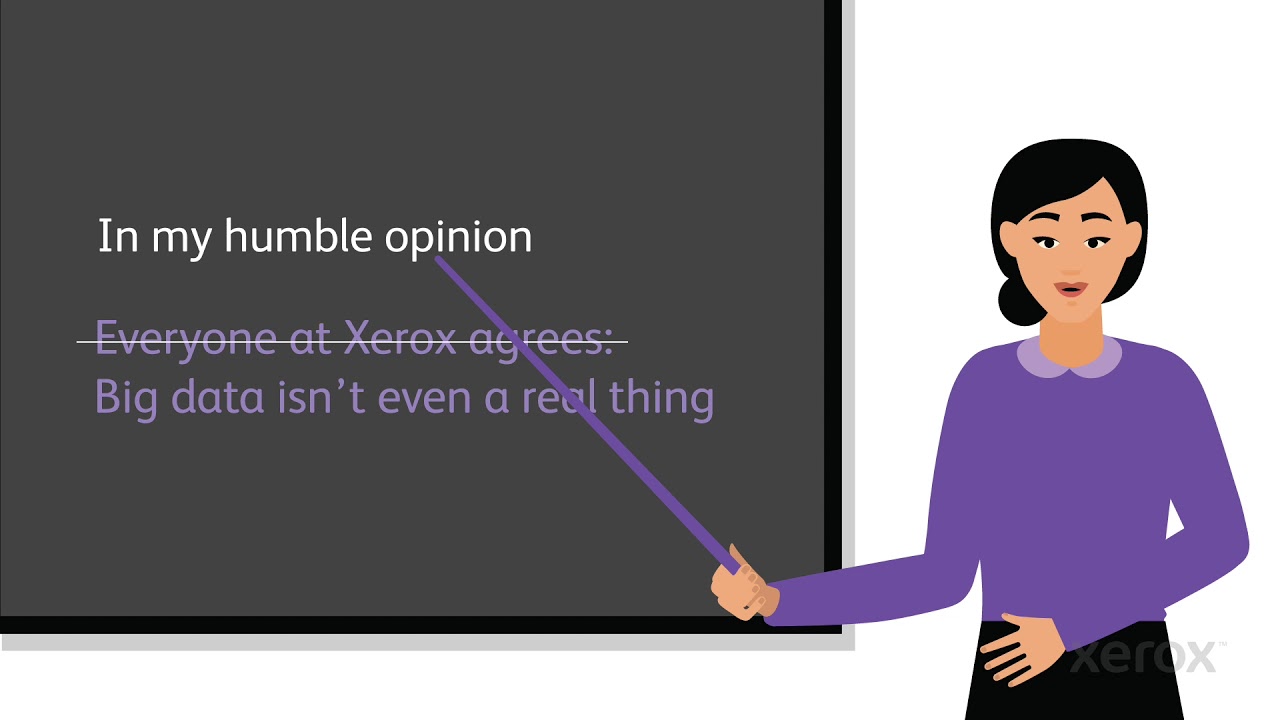 It's no secret that social media has fundamentally changed the way we all work, providing exciting new ways to collaborate and communicate with others. We're big believers in the power of this type of open exchange and learning, especially as it relates to our business and helping folks improve the way they connect and work.
If you're a Xerox* employee or contractor sharing Xerox news or insights related to your job on blogs, forums, social networks, or any other kind of social media, these guidelines are for you. These guidelines also apply to individual consultants and any third party agencies working for or on behalf of Xerox. It is the responsibility of the Xerox employee working with these consultants and agencies to ensure these guidelines and the Xerox Business Code of Conduct are followed.
Exercise good judgment
Employees are personally responsible for the content they publish. Keep conversations positive, truthful and refrain from using any language that could be interpreted as demeaning, slurs, inflammatory etc., as well as any negative comments targeted at other businesses. Consider social media an extension of the workplace and show your audiences proper consideration and respect.
Be transparent
Always, identify yourself as a Xerox employee when you discuss company-related matters. That identification must occur within the social post, not just in your profile bio. In the United States, this disclosure policy is in accordance with the Federal Trade Commission. Click here for more information on the FTC's disclosure guidelines.
Show your expertise
If you're a leader in your field, we encourage you to share insights related to your work with others, just remember to validate your claims with supporting, factual information. It's always best to limit comments to your area of expertise.
Include disclaimers
Your opinions are important, and they're uniquely yours – not necessarily those of the company. When sharing thoughts and views that relate to Xerox, use a disclaimer such as this: "The postings on this site are my own and don't necessarily represent Xerox's positions, strategies or opinions."
Protect confidential information
Never reveal Xerox's confidential or propriety information, or even hint at upcoming news from Xerox. This is a violation of Xerox's Code of Business Conduct.
Respect the Xerox brand
Employees are not permitted to open Xerox-branded social media accounts or use the Xerox name or logo within social media profiles. For example, a Twitter handled titled "@XeroxJohn" is not permitted. Xerox has several social media accounts available for each business unit to take advantage of.
Don't forget about legal sensibilities
Respect copyright, fair use and financial disclosure laws.
Thank you for abiding by these guidelines while sharing your valuable insights and Xerox news online. Social media is constantly evolving, so please check this site regularly to ensure you're up to date on the latest policies. Employees who manage branded accounts on behalf of Xerox should contact Xerox Global Social Marketing for more information.
*In these guidelines, Xerox refers to the Xerox Group which includes the traditional Xerox business as well as other Xerox subsidiaries. Employees who manage branded accounts on behalf of Xerox should contact Xerox Global Social Marketing for more information.
Related Articles
Xerox Accessibility Policy

Xerox is committed to ensuring that our website is accessible to everyone. View our web accessibility policy here.

Xerox Named One of the 100 Best Corporate Citizens

3BL Media named Xerox one of the 100 Best Corporate Citizens for 2022 for outstanding Environmental, Social and Governance (ESG) transparency and performance among the largest publicly-traded U.S. companies. Learn more.

How Xerox Turned Printer Filters into Face Masks

When the call went out at Xerox to think about new ways to use materials on hand to help the coronavirus humanitarian effort, Mark Adiletta, long-time Xerox engineering manager, had a crazy thought: What if we use printer filters to make medical-grade fac

COVID-19 Resources from Xerox

News, health and safety advice, and remote working tools, to keep your business running smoothly

Metal 3D Printer Selection Begins with the End in Mind

The choice of 3D printing technology, whether using plastics, composites, or metals, begins with the end in mind.

Reno Schools Move Students to Remote Learning Over a Weekend, With an Assist from Xerox

With a surprising number of families that lacked at-home access to computers, the school district reached out to Xerox to help them scale up their printing services as fast as possible.