Unboxing Opportunities with Apps
We streamlined order picking and packing to deliver huge savings for Morrell Group.
Case Study: 25% Cost Reduction with SignMe™
For more than 40 years, Morrell Group, a full-service automation controls design and engineering services organisation, has grown its business by putting customers first. The only problem? Their slow, manual and error-prone picking and packing processes. Determined to find a better way to get products to their customers, they turned to us for help.
With the SignMe™ app (developed by MidAmerica Technology) on a fleet of Xerox® AltaLink® devices, Morrell Group has been able to improve the speed and accuracy of its logistics processes and work more effectively.​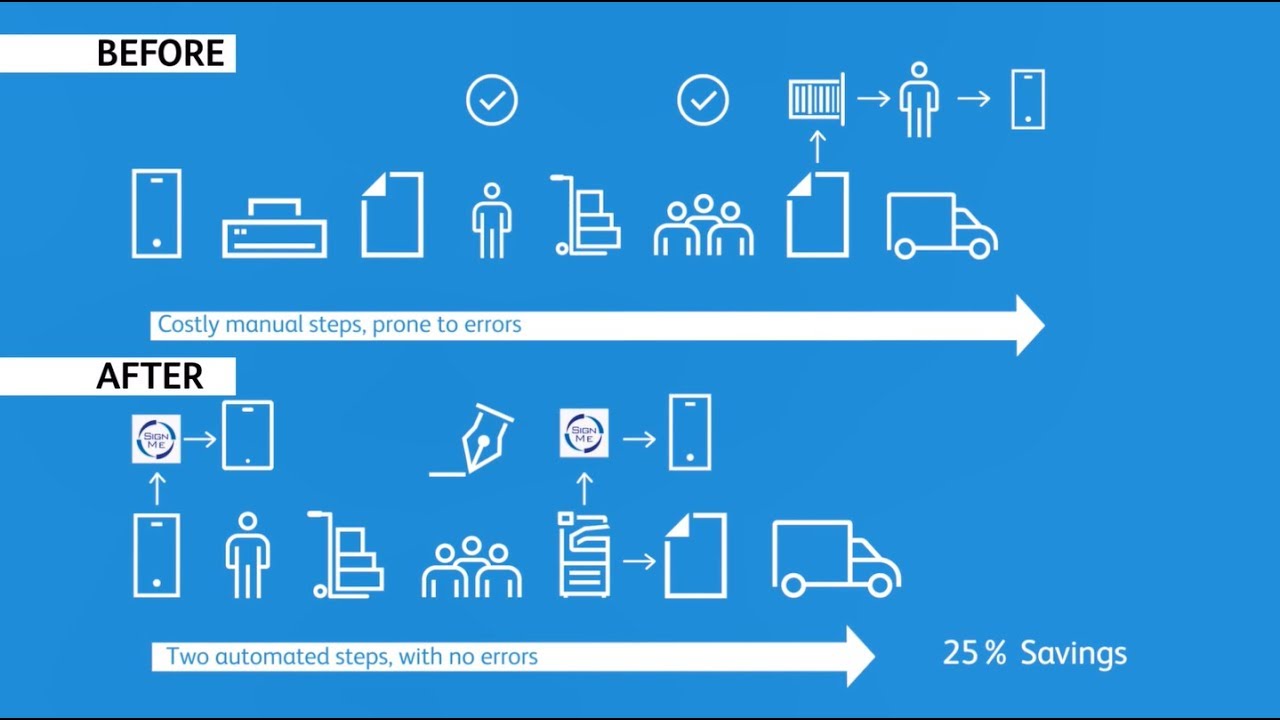 Highlights:
25% cost reduction

Faster picking, packing and product delivery

Increased employee productivity

No mistakes in the packing process

Massive reduction in paper waste

1M documents stored digitally in the system
See what a similar Xerox® solution could do for your business.
Xerox® Managed Print Services
Productive employees, efficient workplaces, and secure data, documents, and devices.
Family Service Toronto got rid of its paper problems with document digitisation, speeding up processes and much more.
Related Articles
Technology Driving Force for Future SMB Growth

A new Xerox survey of SMB leaders shows optimism for the future, but technology is key to growth. See why – Download the White Paper.

How to turn outdated paper workflows into digital ones

Read 'Why Digitising Your Print Workflows is Such a Good Idea' and learn to switch from print to digital

We Can Do This: Finding Professional Alignment in an Upended World

James Glasnapp, social scientist, future of work expert, and consultant to Xerox PARC, shares how to make the most of an enforced slow-down and realign work accordingly.

4 ways to save on print operations

How a smarter approach to your print environment can free up cash for growth.

8 crucial questions for your MPS vendor

Find out how to evaluate MPS offerings to see if they meet the needs of your organisation

Banking Case Studies

See how we've helped banks and financial services organisations improve the customer experience and save costs.