Xerox® iGen® 5 Press can hit the hardest colors – including clear.
Regardless of whether clear is a color or not, the difference is clear — it makes applications "pop." Clear is just one example of how the next-level CMYK+ capabilities of the iGen® 5 can make your print shop and your applications stand out.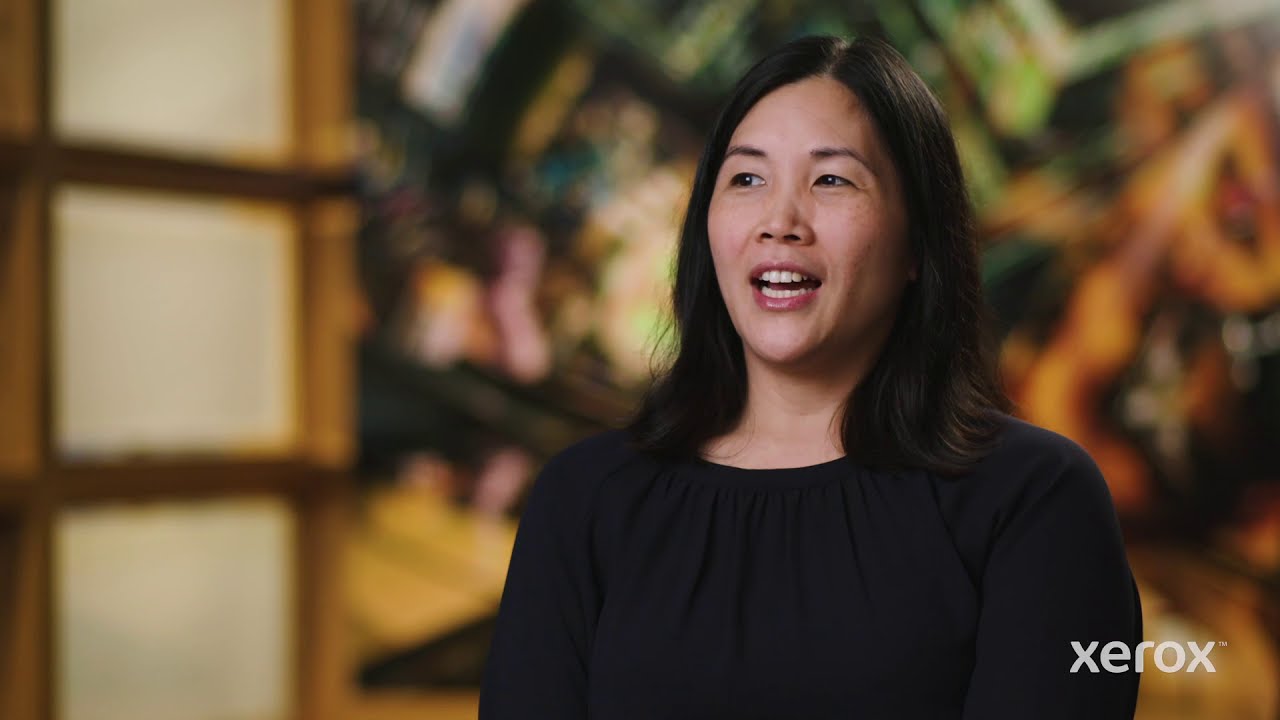 There's one thing about clear that's undeniable — it catches the eye. Using clear to enhance or add texture was a technique used by renowned fine artists such as Leonardo Da Vinci, who used layers of clear, called glaze, to add depth and dimension.
It's time to create your masterpiece. Take color, creativity and capability to the next level with the Xerox® iGen® 5 Press. Request your iGen® 5 print sample kit.
Meet the Xerox® iGen® 5 Colorful Heroes
See what print providers say about the iGen 5 Press's advanced automation, 5th print station and configurability.
When you run specialty effects, the difference is Clear.
iGen® 5 is known for increasing the value of digital print. 
Xerox Selects Clear as Its Inaugural Color of The Year 2020
Looking ahead to 2020, Xerox announced its inaugural Color of the Year: Clear.
Be ingeneous with advanced automation, an options 5th oprint station and extra long sheet capabilities up to 35"/889mm.
Related Articles
Adare SEC increases volume while maintaining quality with Xerox Inkjet

Learn how the Xerox® Baltoro® HF Inkjet Press increased capacity by 109%, delivering high-speed performance, exceptional value and brilliant color.

ePrint Expands with the Xerox® Versant® 280 Press and Adaptive CMYK+ Technology.

Learn how ePrint expanded their business with new offerings, and boosted profits by keeping more work in-house, especially offset and metallic stamping processes.

4 Strategies for a more flexible, future-proof print operation

The switch from offset to digital is continuing. Position your print shop for the growth in diverse, short-run jobs.

Five Key Challenges for Powering Print Profitability

Learn how the business model for print providers needs to include value, innovation, security and sustainability, not just quality, delivery and price.

Keeping embellishment work in-house with Xerox® Iridesse®

Beyond CMYK technology allowed Zuzu Print to keep 100% of their embellishment work in house—resulting in an astonishing 40% gain in profit.

Create "Print That Matters" with digital embellishments

Embellishments are no longer just for luxury brands. Learn how Print Panther use digital embellishments to create "Print that people keep".