Xerox Book Printers: Video Highlights from their Point of View
Four book printing companies and an industry analyst discuss how the market for digital books is evolving and accelerating. They explain how support from Xerox technologies helps them differentiate to compete.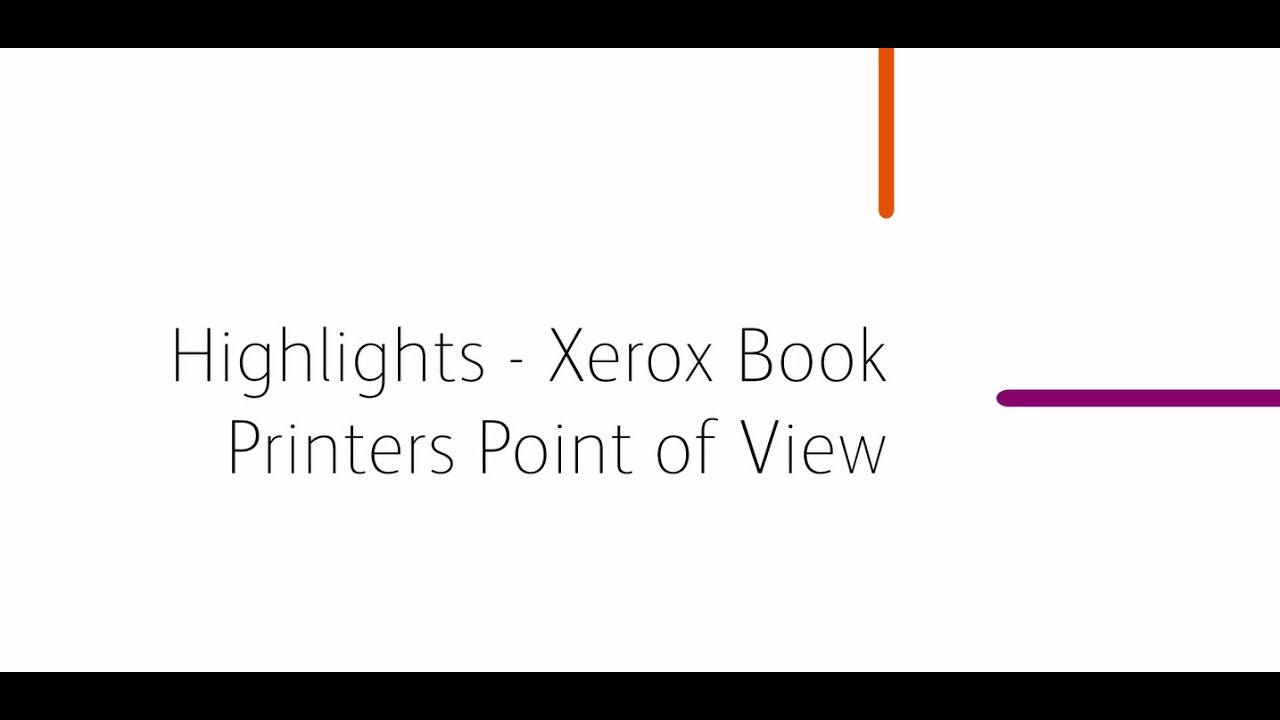 Watch the video to see how digital technologies are driving changes in the supply chain, and enabling print-on-demand production for the "book of one." Plus, see what will make book printers even more successful in the future.
Contact Us
Learn how Xerox is rewriting the book on publishing.
Digital printing is revolutionizing the entire book publishing supply chain.
Related Articles
Five Key Challenges for Powering Print Profitability

Learn how the business model for print providers needs to include value, innovation, security and sustainability, not just quality, delivery and price.

How Print Service Providers Can Drive Profitability

Download our checklist to help you stay ahead of industry headwinds and be more profitable while managing the shift toward shorter, faster turnaround jobs.

Create "Print That Matters" with digital embellishments

Embellishments are no longer just for luxury brands. Learn how Print Panther use digital embellishments to create "Print that people keep".

4 Strategies for a more flexible, future-proof print operation

The switch from offset to digital is continuing. Position your print shop for the growth in diverse, short-run jobs.

How to Say "Yes" to Anything: M&T Printing Group Thrives with Inkjet

Ontario-based print shop can take on any print job now they have added an inkjet digital press to their fleet.

Power Up Your Production Print Profitability

Our infographic provides an at-a-glance look at the latest industry intelligence to help put your production print operation on the path to profit and growth. Download it now.