Go Higher with Xerox® Iridesse®
What if you could break barriers in a single pass?
Glazier Design worked with printer IPW1 to create the printed materials for Professor Stephen Hawking's memorial at Westminster Abbey – the first digital printed material used in an internment service at Westminster Abbey.
By using the Xerox® Iridesse® Production Press, they were able to print on multiple media types within a 48-hour turnaround without sacrificing quality.
'For us, the Iridesse has meant exceptionally high-quality printed collateral for a VIP event akin to a state funeral. Our timescales were very short, sometimes only having a day or two to design, print and deliver. All the items were turned 'round [by the printer] in the fastest timescales to meet the deadlines of Westminster Abbey service. The quality was so high that we didn't need to use any litho processes in any of the collateral, saving us days,' says Ben Glazier, Director of Glazier Design.
Find out how Glazier Design is using Iridesse to take their operation to new heights and deliver value that opens new doors to growth.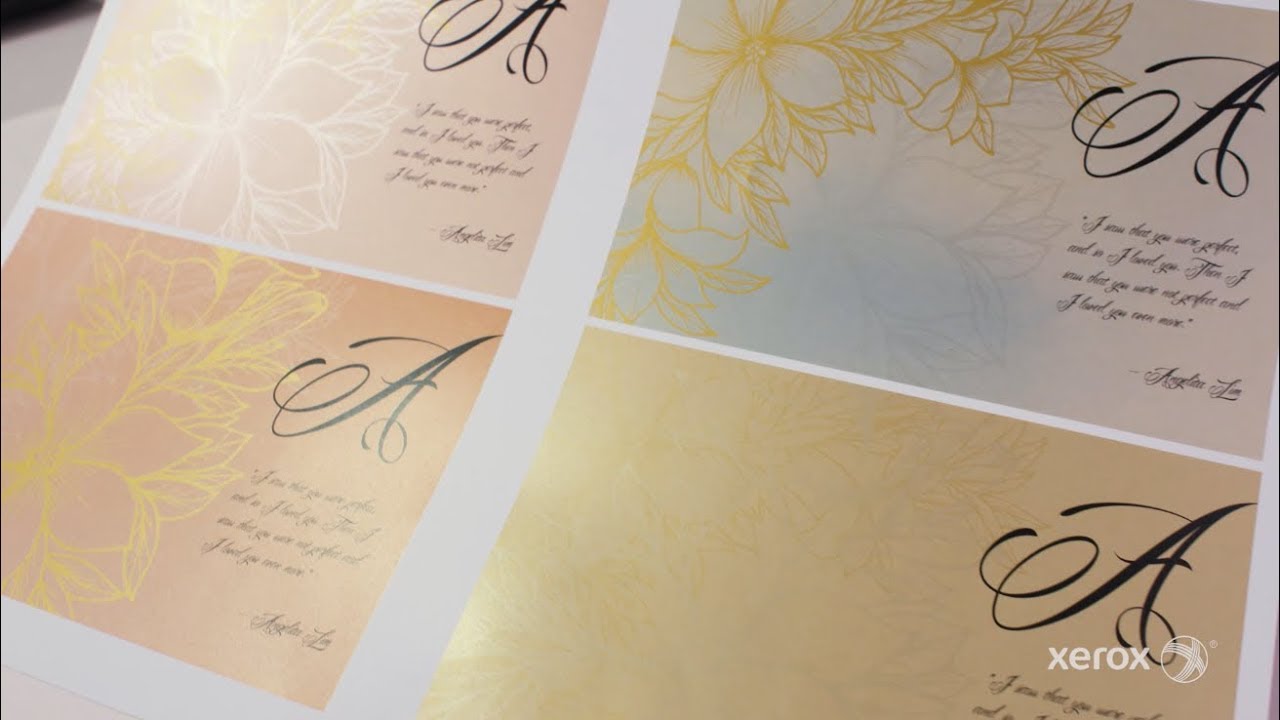 When 'wow' matters most, the Iridesse helps you achieve remarkably brilliant results faster than ever before.
Related Articles
How to Say 'Yes' to Anything: M&T Printing Group Thrives with Inkjet

Ontario-based print shop can take on any print job now they have added an inkjet digital press to their fleet.

Frisco Independent School District Reconfigures for Growth with Xerox Inkjet.

Frisco Independent School District print shop adds affordable colour with room to grow with inkjet digital presses.

Adare SEC increases volume while maintaining quality with Xerox Inkjet

Learn how the Xerox® Baltoro® HF Inkjet Press increased capacity by 109%, delivering high-speed performance, exceptional value and brilliant colour.

Getting Started with Xerox® FreeFlow® Core

Join our Xerox virtual webinar to help streamline your pre-press workflow and say goodbye to touchpoints and bottlenecks.

Five Key Challenges for Powering Print Profitability

Learn how the business model for print providers needs to include value, innovation, security and sustainability, not just quality, delivery and price.

Keeping embellishment work in-house with Xerox® Iridesse®

Beyond CMYK technology allowed Zuzu Print to keep 100% of their embellishment work in house—resulting in an astonishing 40% gain in profit.