Get a competitive advantage through digital transformation.
Understanding and questioning processes is the first step toward future-proofing your organisation.
IDC InfoBrief: Digital Transformation
This exclusive IDC InfoBrief examines how the latest disruptive technologies are fuelling a revolution in digital transformation.
Discover how new technologies can help you reshape how your business functions to reach higher efficiency, productivity and security and sharpen your competitive edge:
Cloud, mobility and big data: Streamline existing business processes and open up an entire spectrum of new processes

Information, analytics and insights: Achieve the right physical/virtual balance across people, technology and workplaces

Workflow automation and AI: Strengthen security and reduce costs by breaking down silos, capturing unstructured information and converting information into high-value, actionable data
By 2021, 60% of G2000 companies will have adopted a digital/physical balanced intelligent workplace. Stay ahead of your competition.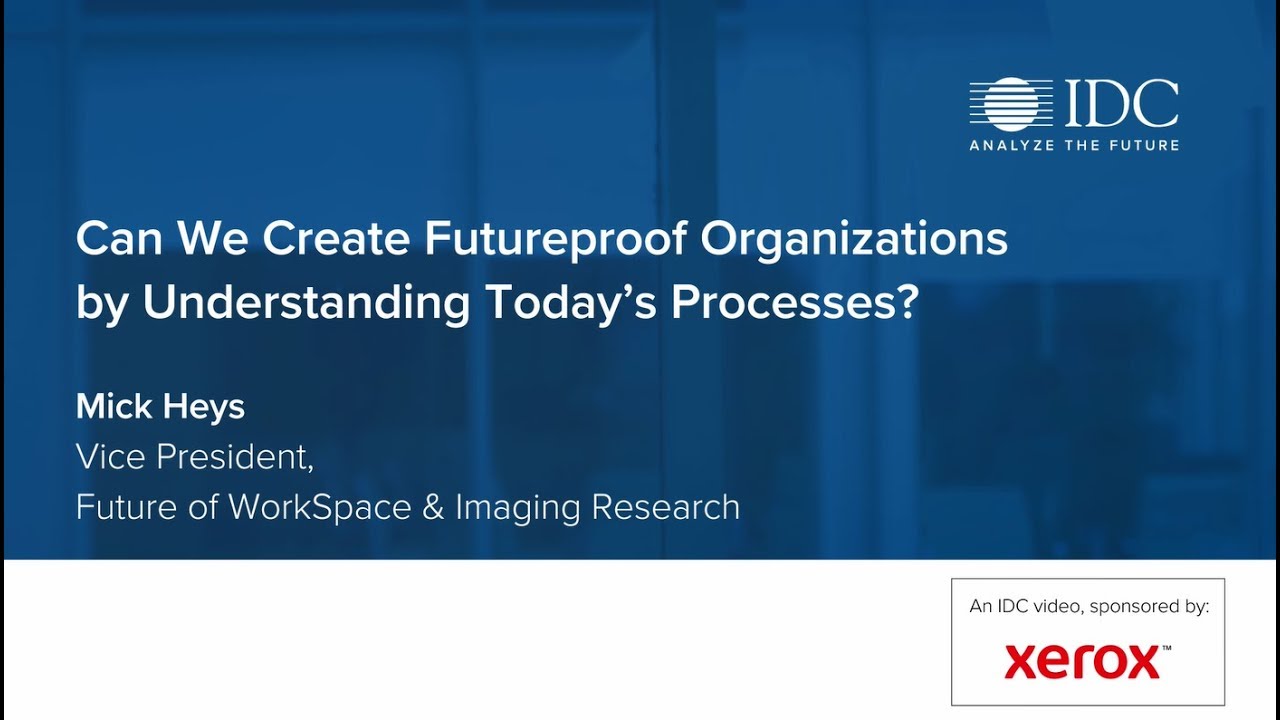 Learn how your company can build out the best processes and leverage the latest innovations to create a future-proof and intelligent workplace.
Fill out the form below to access the exclusive IDC InfoBrief.
Thank you for your interest. We've sent you an email with a link to download your exclusive IDC InfoBrief.
Learn more about Intelligent Workplace Services
Intelligent Workplace Services Insights
Explore PDFs, videos, infographics and more on this topic.
Related Articles
Quocirca: Channels to Managed Print Services

Xerox positioned as a Leader in the new Quocirca report on channels to MPS.

8 crucial questions for your MPS vendor

Find out how to evaluate MPS offerings to see if they meet the needs of your organisation

4 ways to save on print operations

How a smarter approach to your print environment can free up cash for growth.

Unboxing Opportunities

See how we used apps to streamline order picking and packing and deliver huge savings for Morrell Group.

The quick-start guide to print security

Printing often flies under the radar when companies are assessing security threats.

Case Study: 3 stationary companies in Bulgaria

In this case study, see how three Bulgarian stationary providers developed their business and increased customer satisfaction with Xerox WorkCentres