High-end metallic invitations get attention and action
Styles may change, but your goal remains the same: Produce print that gets attention and inspires action. When you want to turn the ordinary into the extraordinary, few effects are as powerful as specialty embellishments like metallic print. Brands and agency print buyers will pay premiums of 24% to 89% over CMYK-only for digital print enhancements.*
See what marketer Chris Scott-Gray has to say about his client's experience with enhanced print.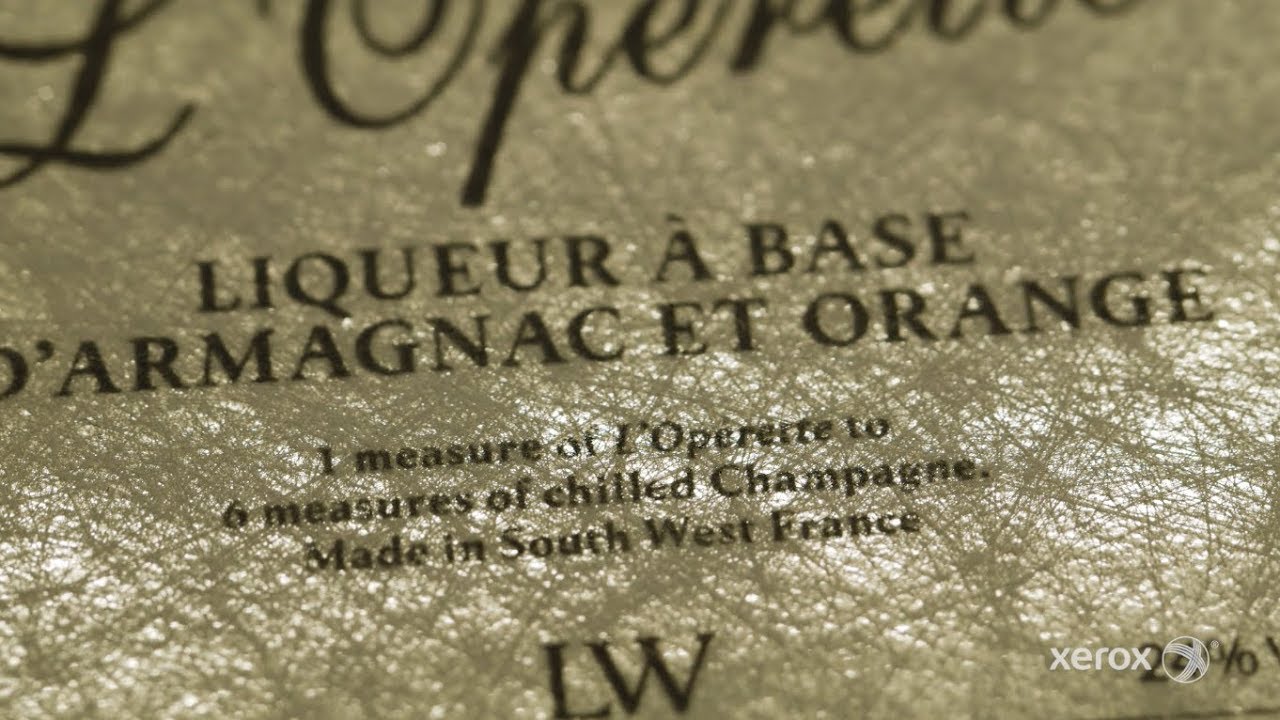 How embellished print adds business value
Use digital enhancements with automation to enrich your business in many ways:
Infuse more excitement into your printed communications

Differentiate and leap ahead of competitors

Offer fast turnaround and personalization

Improve productivity to drive higher margins

Deliver higher-value services at premium pricing
How Iridesse is different
What makes the Xerox® Iridesse™ Production Press stand out from alternatives? It's this – you can do more with color in a single pass, with high speeds and spot-on registration. The press delivers its 120 ppm, A4-rated speed even when the job needs all six color stations.
Run silver or gold as the underlay with CMYK to create a rainbow of metallic hues. The overlay station is perfect for silver, gold or clear spot effects, similar to the applications in this video, and that's just the beginning.
*Source: "Beyond CMYK: The Use of Special Effects in Digital Printing" InfoTrends, 2016
Video: Xerox Iridesse Production Press Technology Tour
How to combine highly automated, digital production with exceptional image quality and embellishment effects.
Related Articles
Versant Press video case study

A Minuteman Press owner shares his experiences with the Versant family of presses

Xerox® Iridesse® Production Press Video: Be Brilliant

See how our new production press can make your business, your work and your bottom line, shine.

Watch the Digital Press Ultimate Showdown.

Versant® Presses can send the fiercest foes packing, helping you free up the resources to meet your greatest production demands.

How to turn outdated paper workflows into digital ones

Read "The Problem With Paper" and learn to digitize your workflows in four easy steps.

Personalizing Publishing

With a targeted direct marketing campaign, GHC Media helped Clinique build brand loyalty while generating a 47% response rate and 303% ROI.

PremCom Increases Print Capacity by 70% With Workflow Automation

FreeFlow Core helped this leading multichannel print management company increase capacity and win new business.