Unboxing Opportunities with Apps
We streamlined order picking and packing to deliver huge savings for Morrell Group.
Case Study: 25% Cost Reduction with SignMe™
For more than 40 years, Morrell Group, a full-service automation controls design and engineering services organisation, has grown its business by putting customers first. The only problem? Their slow, manual and error-prone picking and packing processes. Determined to find a better way to get products to their customers, they turned to us for help.
With the SignMe™ app (developed by MidAmerica Technology) on a fleet of Xerox® AltaLink® devices, Morrell Group has been able to improve the speed and accuracy of its logistics processes and work more effectively.​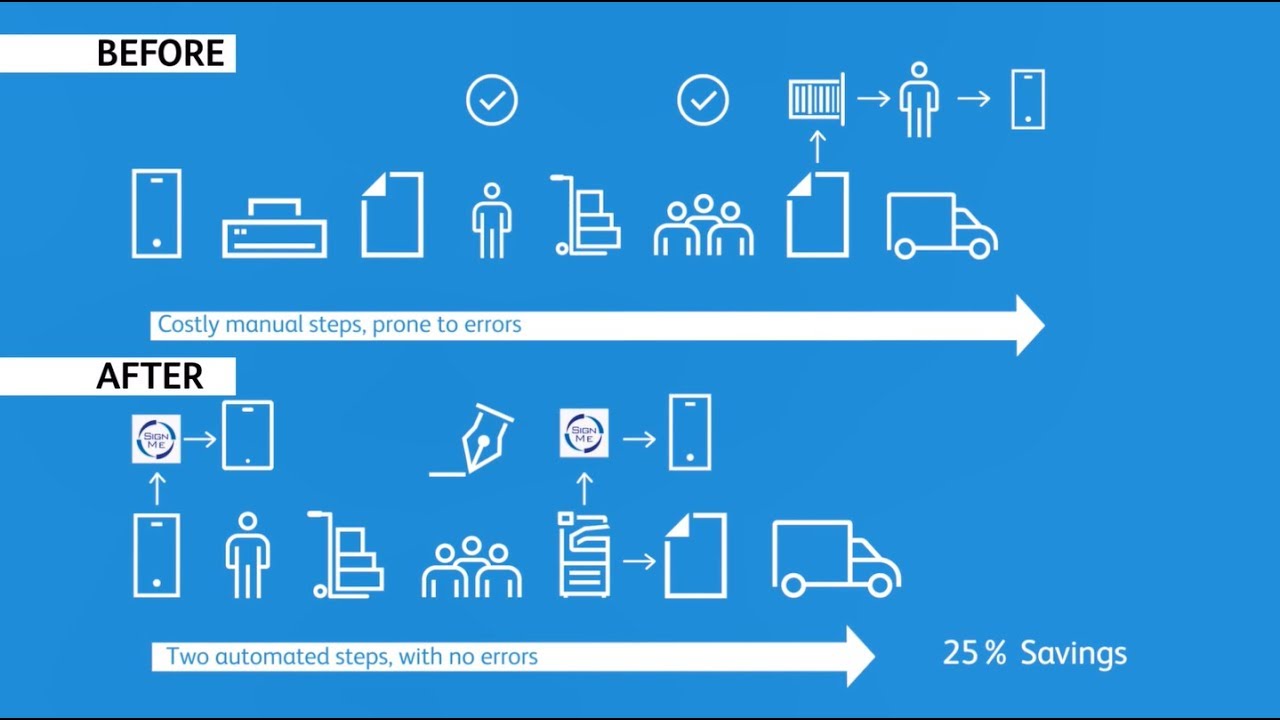 Highlights:
25% cost reduction

Faster picking, packing and product delivery

Increased employee productivity

No mistakes in the packing process

Massive reduction in paper waste

1M documents stored digitally in the system
See what a similar Xerox® solution could do for your business.
Related Articles
Three tips to make printing more secure

Keep data confidential when printing, scanning and sharing. Here are 3 tips for secure printing on your Xerox printer.

Troubleshooting Printer Problems

Get the most out of your Xerox printer or multifunction printer (MFP) with these simple solutions to common printer problems. Find tutorials and DIY fixes to improve print quality and more.

Xerox named a leader in Quocirca's Cloud Print Services 2022 Landscape Report

Quocirca named Xerox a Leader in its Managed Print Services (MPS) Cloud Print Services 2022 Report over all competitors in the industry in strategic vision and depth of service for our cloud-based device management, print management and productivity tools.

Xerox Wins Keypoint Intelligence — Buyers Lab, Inc. (BLI) Pacesetter Award 2022–2023 for Comprehensive Managed Print Services Programs

Keypoint Intelligence – BLI recognizes Xerox Managed Print Services (MPS) a leader in cloud print management, advanced security, document workflows, and more with another Pacesetter Award.

How to Check Your Printer Toner Level – 5 Easy Ways

Running out of toner slows down productivity for the whole office. Here are 5 simple methods to check the toner level on your Xerox printer.

Quocirca Security Insights for Hybrid Work Environments

Quocirca outlines seven key insights to help protect your print endpoints in a hybrid working environment and highlights how Xerox Managed Print Services can help you keep up with print security challenges.