Start Managing Information More Effectively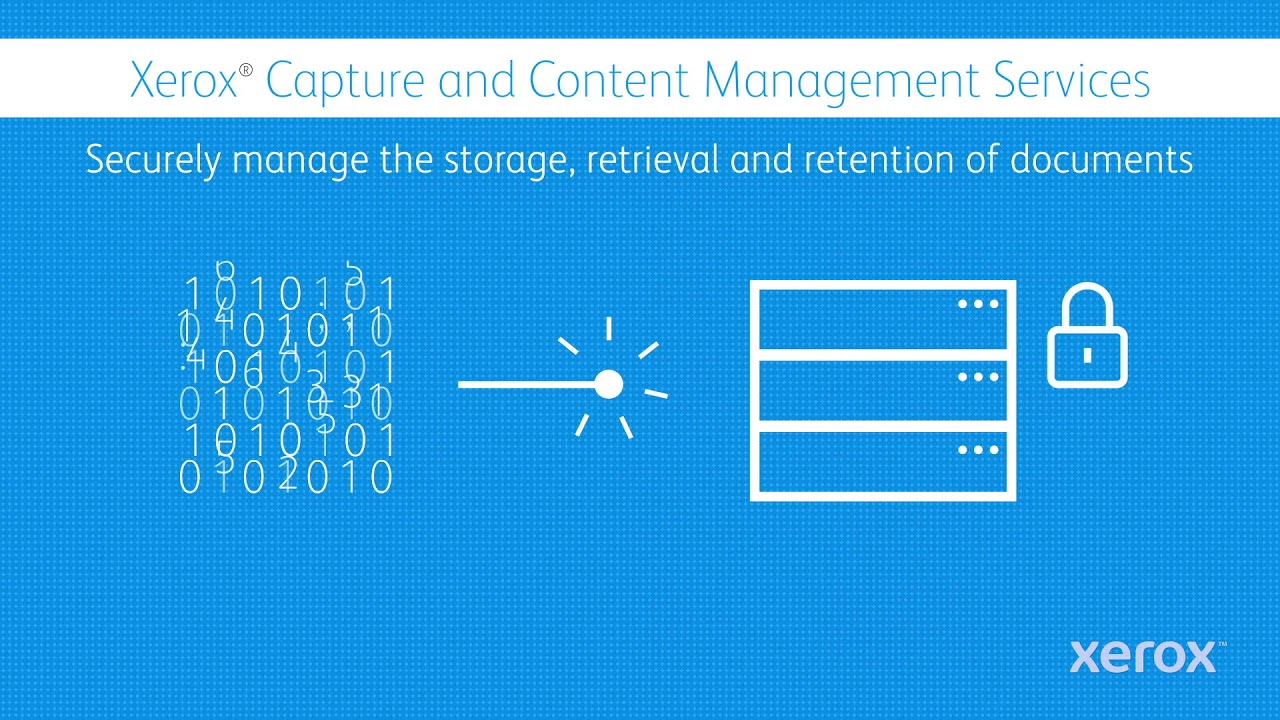 With Xerox® Capture & Content Services, you can redefine the way you interact with content. Leveraging powerful AI and machine learning, you can automatically capture and validate information from any medium (whether paper or digital), and any source (whether scanned in, or captured digital-native) to feed important data directly into the processes that need it.
Advance your digital transformation, empower your employees and overachieve customer satisfaction targets with unified, intelligent information management.
See how it works. Download brief
Redefine the Way You Interact With Content
1. Capture information systematically from multiple sources.
2. Transform documents and data to feed business processes.
3. Process information by automating repetitive tasks and integration with appropriate ERP, CRM and third-party systems.
4. Manage the storage, retrieval and retention of documents.
5. Deliver information securely at point of need.