High-end metallic invitations get attention and action
Styles may change, but your goal remains the same: Produce print that gets attention and inspires action. When you want to turn the ordinary into the extraordinary, few effects are as powerful as specialty embellishments like metallic print. Brands and agency print buyers will pay premiums of 24% to 89% over CMYK-only for digital print enhancements.*
See what marketer Chris Scott-Gray has to say about his client's experience with enhanced print.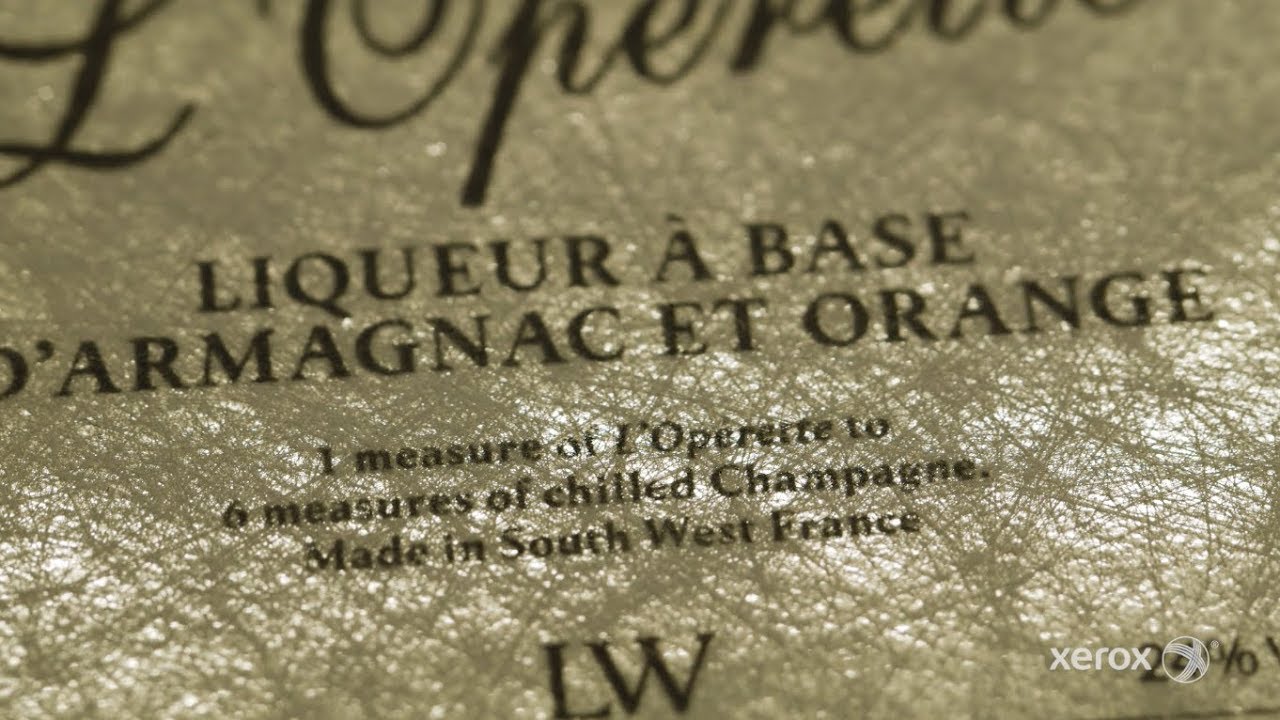 How embellished print adds business value
Use digital enhancements with automation to enrich your business in many ways:
Infuse more excitement into your printed communications

Differentiate and leap ahead of competitors

Offer fast turnaround and personalization

Improve productivity to drive higher margins

Deliver higher-value services at premium pricing
How Iridesse is different
What makes the Xerox® Iridesse® Production Press stand out from alternatives? It's this – you can do more with color in a single pass, with high speeds and spot-on registration. The press delivers its 120 ppm, A4-rated speed even when the job needs all six color stations.
Run silver or gold as the underlay with CMYK to create a rainbow of metallic hues. The overlay station is perfect for silver, gold or clear spot effects, and that's just the beginning.
*Source: "Beyond CMYK: The Use of Special Effects in Digital Printing" InfoTrends, 2016
Related Articles
How to Say "Yes" to Anything: M&T Printing Group Thrives with Inkjet

Ontario-based print shop can take on any print job now they have added an inkjet digital press to their fleet.

ePrint Expands with the Xerox® Versant® 280 Press and Adaptive CMYK+ Technology.

Learn how ePrint expanded their business with new offerings, and boosted profits by keeping more work in-house, especially offset and metallic stamping processes.

Keeping embellishment work in-house with Xerox® Iridesse®

Beyond CMYK technology allowed Zuzu Print to keep 100% of their embellishment work in house—resulting in an astonishing 40% gain in profit.

Vacuum Feeder for Versant and Iridesse Presses

Keep oversized print jobs with extra-long sheets in house with the Xerox® High Capacity XLS Vacuum Feeder.

4 Strategies for a more flexible, future-proof print operation

The switch from offset to digital is continuing. Position your print shop for the growth in diverse, short-run jobs.

Adare SEC increases volume while maintaining quality with Xerox Inkjet

Learn how the Xerox® Baltoro® HF Inkjet Press increased capacity by 109%, delivering high-speed performance, exceptional value and brilliant color.