Transform How You Work
How Xerox® ConnectKey® Technology transforms the printer into a smart workplace assistant
The workplace environment is continuously progressing. Technologies and processes that were commonplace five or ten years ago are considered obsolete and outdated today. In addition to evolving technologies, more millennials are entering the workforce. Millennials are the first generation of digital natives. They're accustomed to being mobile, connected, and always on. They expect all processes to be streamlined and seamless. If businesses want to stay competitive, they must embrace new, cutting-edge technologies.
New, unexpected ways to be more productive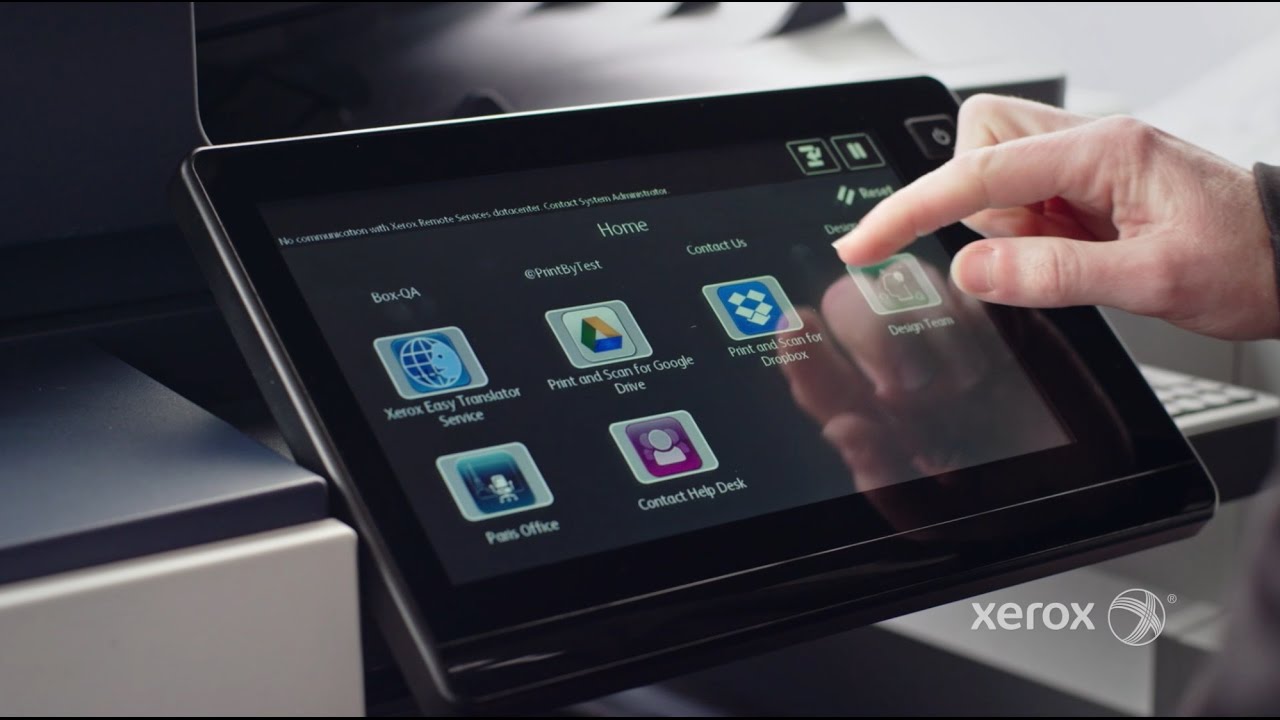 Xerox® ConnectKey® Technology is our answer to the ever-changing office environment. It's today's smart workplace assistant that doesn't just copy, scan, fax, or print, but also translates, shares, and creates electronic documents with just a few easy taps on the screen. ConnectKey Technology does all this with cloud connectivity. Say good-bye to scattered information, disjointed processes, isolated peripherals, and unstructured support.
ConnectKey Technology transforms and adapts to the office and anywhere employees work, giving them the freedom to be more productive and solve new business challenges as they arise.
Xerox® VersaLink® C405 Colour Multifunction Printer
Work the way you want, from any device, with multilevel security and connectivity to and from both the cloud and network-based locations.
ConnectKey Technology in Action
Streamline Workflow
Spend less time managing documents using a ConnectKey-enabled MFP and document-management software.
Creating E-Documents
Read about how a hospital converts hard-copy records to digital and accesses them from the cloud.
Use apps for tasks
See how a bank replaces time-intensive manual tasks with custom apps that speed processes.