Boris Makarenkov, T8 (Russian Federation)—Xerox Book Printers Point of View Video
Boris Makarenkov, operational director of Russian Federation-based T8, talks about the value his digital printing business offers to publishers, and how Xerox supports T8's business.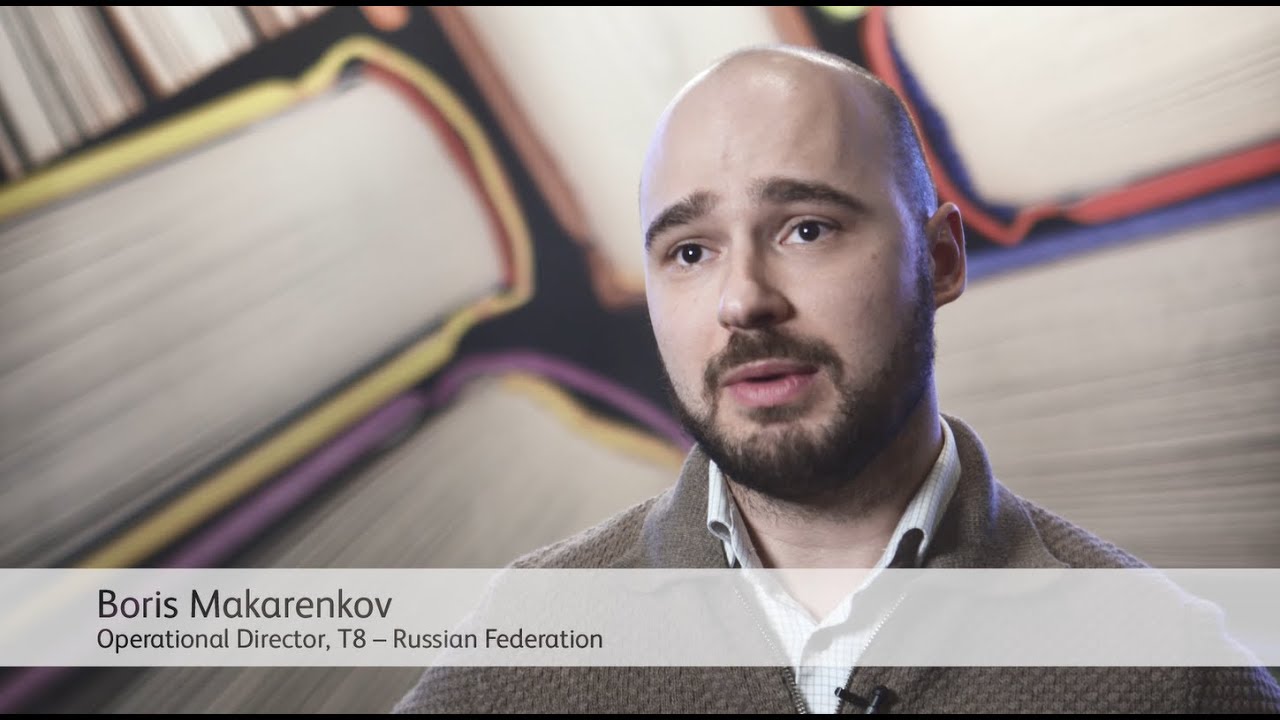 Watch the video to see why Makarenkov says publishers can benefit greatly once they understand the digital print business's ways of working. Plus see why he's found a reliable partner in Xerox.
Contact Us
Learn how Xerox is rewriting the book on publishing.
Relateret Artikel
Vakuumfremfører til Versant- og Iridesse-produktionsprintere

Udfør selv store printopgaver med ekstralange ark med Xerox® High Capacity XLS-vakuumfremføreren.

Design for success webinar.

Got CMYK+ capabilities? Great. Find out how to get even more out of them with time- and money-saving file setup.

Frisco Independent School District Reconfigures for Growth with Xerox Inkjet

Frisco Independent School District print shop adds affordable color with room to grow with inkjet digital presses.

Meet the Xerox® Workflow Heroes

Make Workflow Work for You. Real-World Feedback on Xerox® Workflow Solutions.

4 Strategies for a more flexible, future-proof print operation

The switch from offset to digital is continuing. Position your print shop for the growth in diverse, short-run jobs.

How to Say 'Yes' to Anything: M&T Printing Group Thrives with Inkjet

Ontario-based print shop can take on any print job now they have added an inkjet digital press to their fleet.